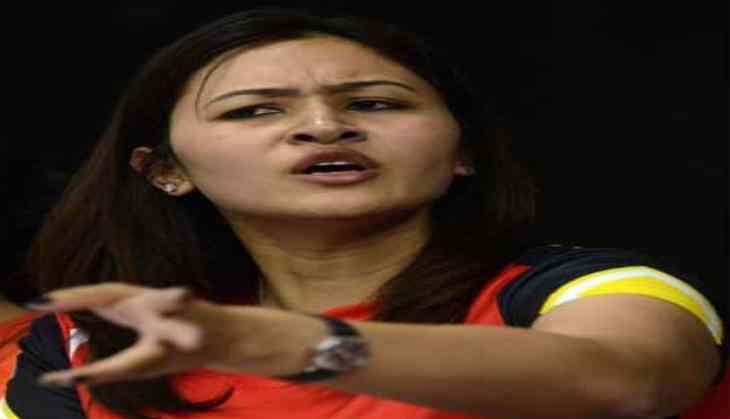 Telangana election has begun and the newest state is seeing a technical snag from the Election Commission as many voters names are missing from the list.
Ace Badminton star Jwala Gutta, who took to Twitter to express her reservations against the Election Commission, has said that she was flabbergasted after her name did not appear in the voters list.
Gutta tweeted saying, "Surprised to see my name disappear from the voting list after checking online. How's the election fair...when names arr mysteriously disappearing from the list."
Earlier, voters got irked after many booths had malfunctioned Electoral Voting Machine and the Voters Verified Paper Audit Trail (VVPAT) and the common man is already miffed with such response from the Election Commission.
The Telangana, which is polling for the first time, might spring up a surprise after 2-3% swing in the vote share. Earlier, in the first election, the TRS had won 63 seats and Congress became the 2nd largest party with 21 seats. But, its the smaller players who are playing the major role, as Telangana Jan Samiti and AIMIM might play the king-maker role.
Owaisi has already spoken against the BJP and the Congress and hence, he might go with the KCR's Telngana Rashtra Samiti in a post-poll alliance as it is the natural choice for both the leaders.
And, Amit Shah's BJP which is contesting the election solely might have 2019 in mind and has given a loose hand to the TRS and will demand KCR to join the NDA in the Lok Sabha election as the BJP is looking for allies in South, to achieve 272 majority seats.
Also read: Telangana Election 2018 Live Updates: Polling begins in Telangana's 119 constituencies seats to decide fate of
Hyderabad: Asaduddin Owaisi casts his vote at polling booth no. 317 at Mailardevpally, Shastripuram. #TelanganaElections pic.twitter.com/CbQDQFbxjT

— ANI (@ANI) December 7, 2018