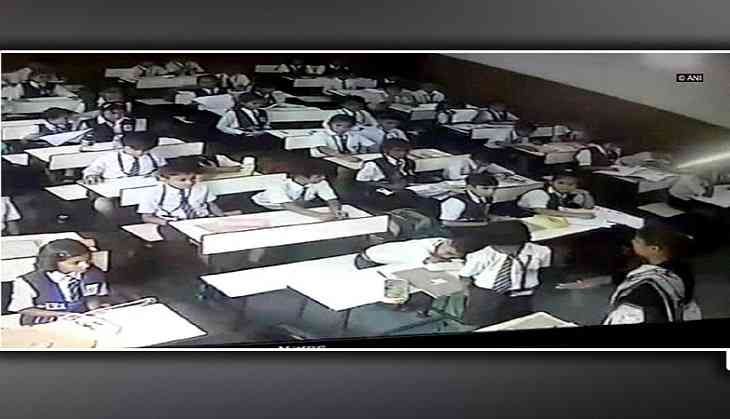 A school teacher in the Utrethia district of Lucknow was suspended after the CCTV cameras verified her assaulting a Std. III student when he did not stand up after his name was called out during the attendance.
Ritesh, a student of St. John Vaidyanya School, was sitting on the first seat when the teacher started calling out her pupils.
When Ritesh didn't stand up even after his name was called, the teacher beat him and continued even after he fell down. She slammed his head against the blackboard as well.
The teacher left the classroom after Ritesh fell unconsciously on the floor.
The teacher was suspended by the principal of the school after Ritesh's parents complained about the incident. The incident has been verified by the CCTV cameras, installed in all the classrooms.
-ANI