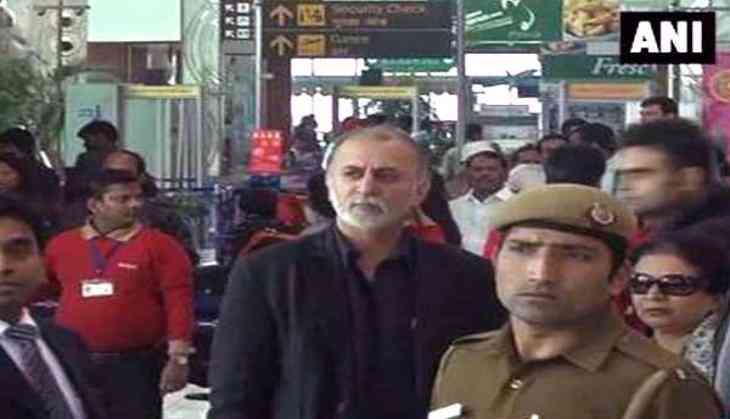 former Editor-in-Chief of Tehelka Trun Tejpal (ANI)
The trial of sexual assault case against the former Editor-in-Chief of Tehelka Tarun Tejpal begins today in Goa court. The court proceeding will be conducted in-camera in the judge's chamber where no one can enter except for the accused and his lawyer and the complainant along with her counsel and witnesses. Tejpal has been charged with raping a female colleague.
The complainant will record her testimony today and this will be the first time when the accused and complainant will come face to face after the alleged assault happened. After recoding her testimony, she will face cross questioning.
The 55-year-old journalist has been charged under a range of sections including sexual harassment and rape of his woman colleague who is also a journalist. The incident allegedly took place when the complainant was attending an event at a five-star hotel in North Goa in November 2013. Tejpal had denied all allegations leveled against him.
As per the version of the complainant, Tejpal had allegedly assaulted her sexually in the elevator of the hotel. She also said that Tejpal repeated his advances in the next evening as well. In the hotel, she was staying to chaperone Hollywood actor Robert De Niro who came to attend the annual summit organized by the magazine. The incident happened after ensuring the sleeping of De Niro in the hotel in the late night. After the incident, she complained the concerned authority about it through the email. The emails were later brought to the public.
The Supreme Court asked the trial court to complete the hearing within three months. Tejpal is under police custody since November 2013. He was arrested by the Goa Crime Branch. He was out on the bail since 2014 but he soon was arrested when his bail application was rejected.