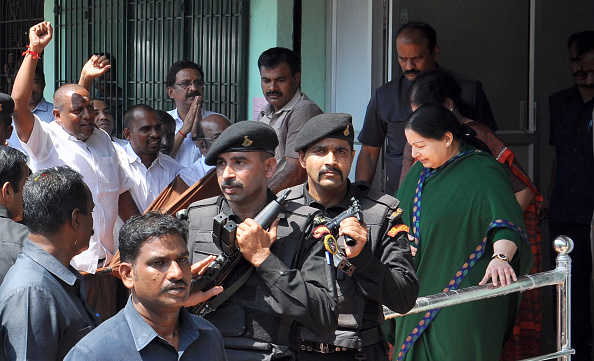 With Tamil Nadu hit by monsoon fury causing flood and inundation, Chief Minister J Jayalalithaa on Monday announced allocation of Rs 500 crore towards relief and rehabilitation. The Army's help has been sought to rescue stranded people at nearby Tambaram, she said. "I have allocated Rs 500 crore towards relief and rehabilitation with immediate effect," she said.
Jayalalithaa said that besides spending for relief and rehabilitation, the allocation would also be used for disbursement of solatium to affected people As many as 71 deaths have been reported in various rain- related incidents, including electrocution and drowning.
Jayalalithaa had last week announced enhanching compensation to families of those killed in rain-related incidents from Rs 2.5 lakh to Rs four lakh, besides relief for injured and death of cattle and poultry.
In a statement, the CM said she had directed officials to further expedite relief and rehabilitaion measures in the wake of the government announcing the Rs 500 crore relief package.
Detailing the government's initiatives in the affected districts, especially the worst-affected Cuddalore, she said power supply had been restored in 671 of 683 affected rural body areas. Besides 40 medical camps were functioning. As many as 121 camps had been held to cater to cattle while fodder for animals was being given free of cost.
In 70 relief camps, 58,000 food packets were being distributed, she said. At Chennai, of the 587 areas, water has been removed in 207 locations and Corporation of Chennai workers were involved in clearing water in the rest of the places.
Most subways, except for six, had been cleared of water and vehicular movement restored, she said, adding uprooted trees were being removed on a war footing. The government was implementing relief and rehabilitation measures on a war-footing in neighbouring Tiruvallur and Kancheepuram areas, she said.
As regards Kancheepuram district, also severely affected,a 160-member NDRF team, three from the State Disaster Response Force, were assisting the district administration.
PTI