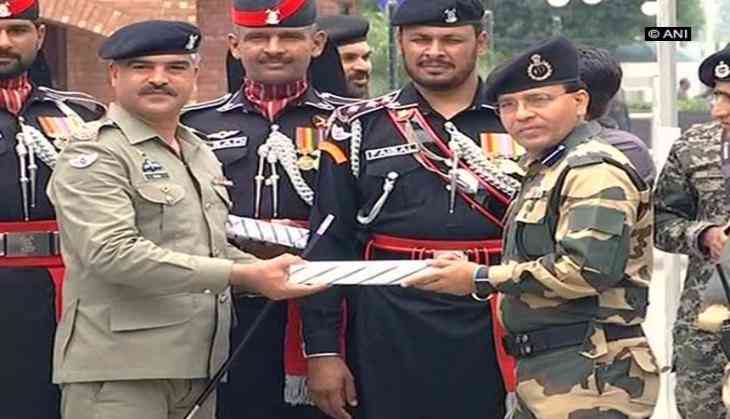 On the occasion of Pakistan's 70th Independence Day, sweets were exchanged at Wagah-Attari border on 14 August.
Chief of Army Staff (COAS) General Qamar Javed Bajwa commenced the Independence Day proceedings by hoisting the largest national flag in the history of Pakistan.
The flag was hoisted on a 400-feet pole and the size of the flag is 120 feet by 80 feet, making highest one in South Asia and the eight highest in the world.
-ANI