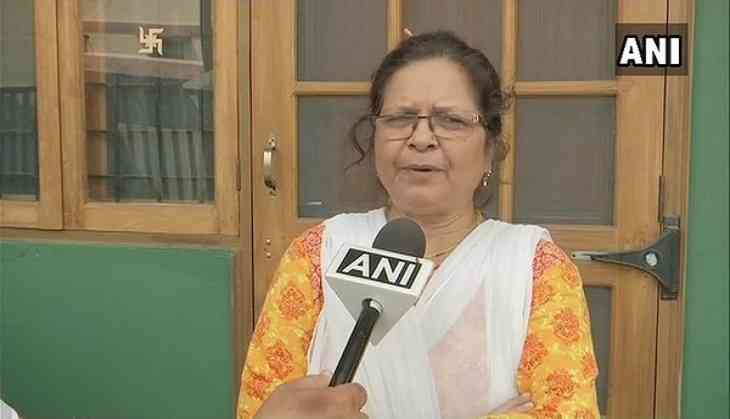 Uttara Bahuguna, the teacher who was suspended after she "violated the decorum" of a Janata Darbar session, asked Uttarakhand Chief Minister Trivendra Singh Rawat to apologise for "insulting" her.
This came after Uttarakhand Education Minister Arvind Pandey on Saturday apologised and assured Bahuguna a quick solution to the matter.
"Why the Education Minister apologized, he did not do anything. It was the chief minister's fault and he should have apologised. It was the chief minister who insulted me," the teacher said.
On Thursday, Chief Minister Rawat directed the police to take Bahuguna into custody for allegedly protesting at his Janata Darbar session in Dehradun.
The Chief Minister also ordered her suspension, after she allegedly used abusive language and showed indecency, while seeking a transfer from a remote location.
Later on Friday, School Education Secretary Bhupinder Kaur Aulakh said Uttara Bahuguna has been suspended, as she "violated the decorum".
(ANI)