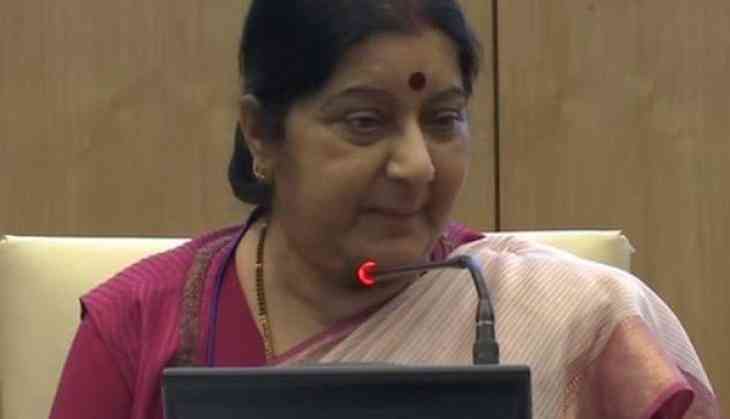 External Affairs Minister (EAM) Sushma Swaraj on Sunday inaugurated 'Panini Language Laboratory' at Mahatma Gandhi Institute (MGI) in Mauritius. The lab, gifted by the Indian government, will help MGI in teaching Indian languages in Mauritius.
Swaraj said that similar laboratories equipped with all modern technologies and similar facilities need to be build up in India also to promote Hindi and regional languages. Education Minister of Mauritius Leela Devi Dookun and other dignitaries were also present on the occasion. Swaraj and Minister of State for External Affairs Gen V K Singh also paid floral tribute to Mahatma Gandhi statue at the institute.
The EAM also called on Prime Minister of Mauritius, Pravind Kumar Jagnauth. Both the leaders discussed further deepening of special ties between India and Mauritius. Prime Minister Jugnauth hosted a banquet lunch in the honour of External Affairs Minister, which was attended by the prominent dignitaries from both sides.
She also met former Prime Minister of Mauritius, Paul Berenger on the sidelines of 11th Vishwa Hindi Conference, who conveyed his condolences on the demise of former Prime Minister Atal Bihari Vajpayee and recalled his role in strengthening bilateral relations.
Swaraj also met the leader of opposition of Mauritius Xavier Luc Duval. Both the leaders exchanged views on furthering cooperation between the two countries. Later in the evening Swaraj met former Prime Minister of Mauritius Navinchandra Ramgoolam and discussed ties between both countries.
--ANI