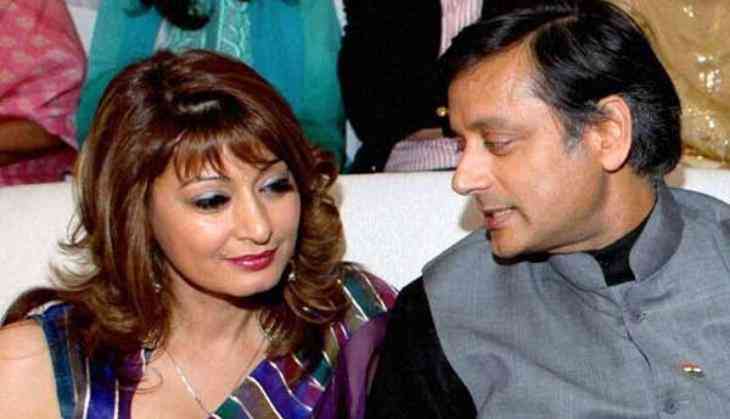 Congress MP Shashi Tharoor's Counsel Vikas Pahwa, on Tuesday, refused to speak on the chargesheet filed by the Delhi Police in Sunanda Pushkar death case, in which the former has been charged for "abetment to suicide and cruelty".
Pahwa said he has not yet gone through the charge sheet filed by the Delhi police and can only speak after the court summons them.
"I do not have the charge sheet. I even do not know what charges the Delhi Police has made against my client in the final report. I shall speak only if the Court takes cognizance and summons us," Phawa said.
A Delhi court earlier on Monday reserved its order on taking cognisance of the charge sheet filed against Tharoor in connection with his wife Sunanda death case, for June 5.
During the course of the hearing, the prosecution quoted from the charge sheet and explained why the case was of "abetment to suicide and cruelty".
Earlier on May 24, the Delhi Court, which was hearing the Sunanda Pushkar death case, transferred the matter to the Additional Chief Metropolitan Magistrate (ACMM), Samar Vishal.
The court said, "Since he (Tharoor) is a sitting Member of Parliament, the matter is being sent to the special designated court for politicians, that is ACMM Samar Vishal. Matter be taken up on May 28."
On May 14, the Delhi Police had filed a charge sheet in the court, in which it named Tharoor as an accused, under sections 306 (Abetment of suicide) and 498A (Husband or relative of husband of a woman subjecting her to cruelty) of the Indian Penal Code (IPC).
Tharoor, however, dismissed the charge sheet filed as "preposterous".
Sunanda was found dead under mysterious circumstances in a suite of a five-star hotel in Delhi on the night of January 17, 2014.
(ANI)