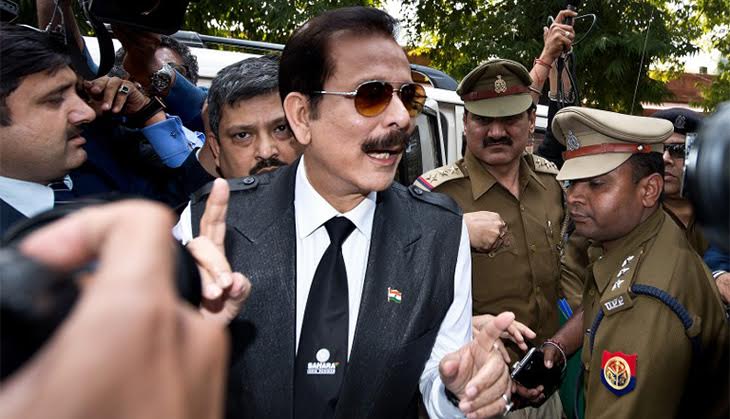 The Supreme Court has granted jailed Sahara chief Subrata Roy four weeks' parole on Friday. He had moved the SC, seeking a three-week parole to conduct the last rites of his mother, Chabbi Roy, who passed away last Thursday.
Subrata Roy will be accompanied by plain clothed police men while he is out on parole.
Chabbi Roy, 95, passed away in Lucknow at around 1:30AM after a prolonged illness, reported the Mint.
Roy has been in Tihar jail for over two years now over non-payment of money to Sahara share holders.
On 29 March, the Supreme Court had asked capital market regulator Securities and Exchange Board of India (Sebi) to initiate the sale of Sahara's properties. Subrata Roy was arrested in March 2014 after the company failed to return money raised from millions of small investors by selling them bonds later ruled to be illegal, as ruled by the Supreme Court.
According to the Supreme Court, Sahara owes Rs 360 billion to its investors.
With inputs from Agencies