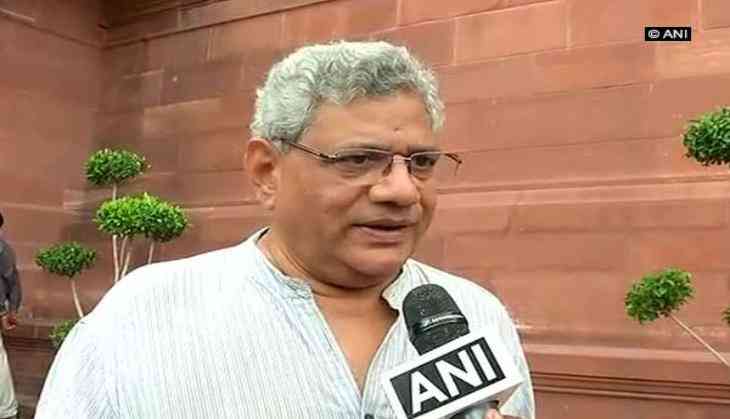 Communist Party of India (Marxist) (CPIM) have "strongly condemned" the government's order that state-run oil companies will raise LPG cylinder prices by Rs. 4 every month.
Speaking to ANI, CPI-M leader Sitaram Yechury said that during Prime Minister Narendra Modi's campaign their party members were telling those who could afford to buy cylinders without subsidy, to give it up so that the poor can be given subsidized cylinders, but now have started increasing the price of cylinders so that the subsidy itself can be wiped out.
"The poor have to pay the full non subsidized amount for a gas cylinder. This is not acceptable and the Government must reverse its decision immediately," he said.
He further said that this is going to become a heavy burden on the people and hence the decision is not acceptable.
"In my parliamentary experience this is something I have never heard of. This is something completely unacceptable," he said.
The government ordered state-run oil companies to raise subsidised cooking gas ( LPG) prices by Rs. 4 per cylinder every month to eliminate all the subsidies by March next year, Oil Minister Dharmendra Pradhan said this on 31 July.
-ANI