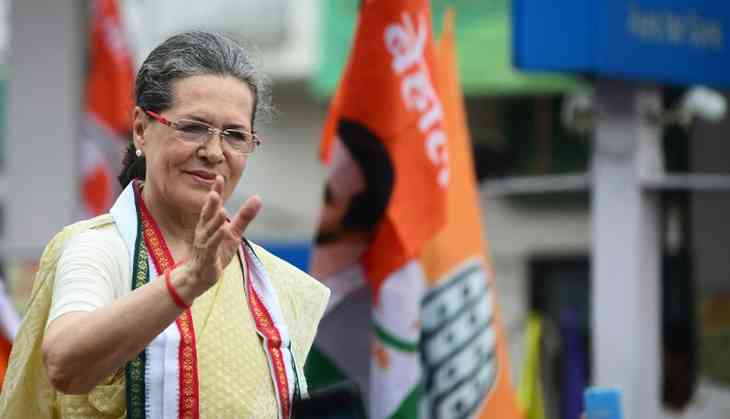 Ahead of the Presidential that is set to be held tomorrow, Congress president Sonia Gandhi on Sunday urged the leaders of the opposition parties to extend their support to Meira Kumar and Gopal Krishna Gandhi for the Presidential and the Vice- Presidential elections.
Acknowledging that the numbers are stacked against them in the elections, Sonia said it must be ensured that "best servants of India stand at the helm and steer our society through the crisis that has beset our country today."
"In these contests, the numbers may be against us. But the battle must be fought and fought hard. We cannot and must not let India be hostage to those who wish to impose upon it a narrow-minded, divisive and communal vision," Sonia said.
"We must stand more aware than ever of who we are, what we fought for in our Independence struggle and what future we want for ourselves. We must have confidence in the values we believe in," she added.
Pointing out that this election represented a clash of ideas and "a conflict of disparate values", Sonia said the election demanded "a vote of conscience to preserve the India that the Mahatma and that illustrious generation of freedom fighters, joined by thousands upon thousands of ordinary men and women, fought for."
"We can't and must not let India be a hostage to those who wish to impose upon it narrow minded, divisive and communal vision," she added.
A former IFS officer, Meira Kumar, has had 25 years of parliamentary carrier and was later appointed as the Speaker of the Lok Sabha.
Gopal Krishna Gandhi, grandson of Mahatma Gandhi, is a retired IAS officer and diplomat. He was the 22nd Governor of West Bengal serving from 2004 to 2009.
He has also served as a Secretary to the President of India and as High Commissioner to South Africa and Sri Lanka, among other administrative and diplomatic posts.
-ANI