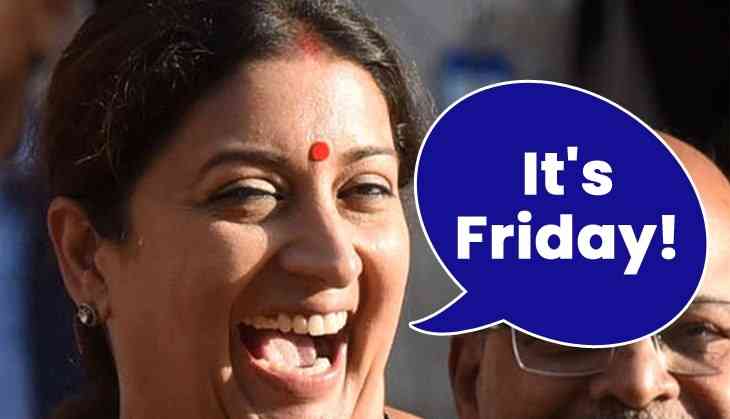 BJP leader Smriti Irani, the real Insta boss knows how to make her followers motivated or how to bring a smile on faces. Kudos to her talent and creativity that made post so attractive. Once again, Irani has shared a new post on Instagram which will relate your thoughts about Friday.
If you haven't read her recent Insta story then don't worry we have brought for you.
She shared an image of #FreeyourmindFriday which reads, "Walk away from people who put you down. Walk away from fights that will never be resolved. Walk away from trying to please people who will never see your worth.
The more you walk away from things that poison your soul, the healthier you will be. #freeyourmindfriday"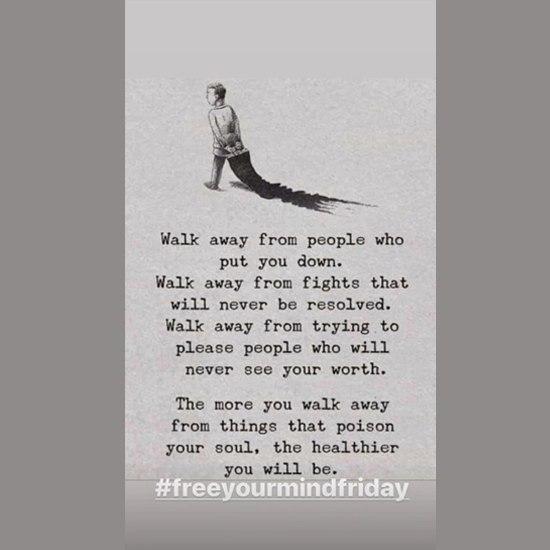 Smriti Irani shared such inspirational and hilarious thoughts every week. Last week too, the 43-year-old politician shared weekend thought and captioned, "#जब वीकेंड की अपेक्षा में आप सूख जाएँ"
Smriti Irani has earned a lot of popularity either in the field of television industry or political world. After winning the massive victory in 2019 Lok Sabha Elections, Smriti defeated Rahul Gandhi in Amethi and also became the Minister for Women and Child Development.
Notably, Smriti is the youngest minister in the BJP government.
Also Read: Smriti Irani shares hilarious weekend post on Instagram; here's how fans reacted