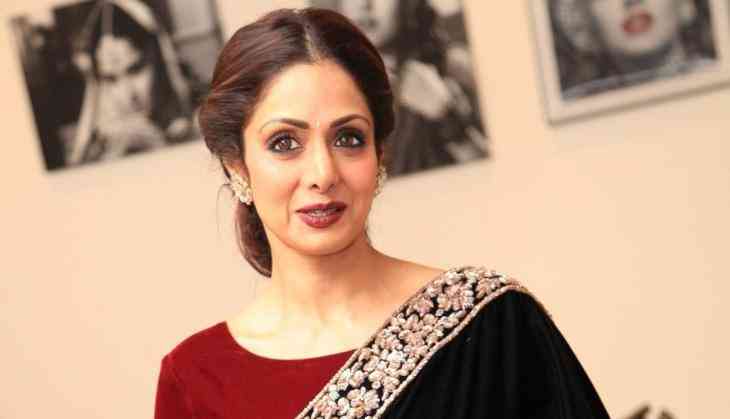 Union Cabinet Minister of Textiles and Information and Broadcasting Smriti Irani mourned the death of the legendary Bollywood actor Sridevi.
The charming actor, who was just 54, died late at Saturday night reportedly due to cardiac arrest in Dubai.
The minister recalled the last presence of the late actor at the International Film festival at Goa in November 2017.
She said that in spite of the actor standing all alone on the stage at the Goa event, she managed to fill the space with her charm and presence.
Smriti Irani further said that the actor never demanded any protocol. She knew her mind and in spite of facing various challenges throughout her life, she lived with dignity.
sss
The minister further admitted that Sridevi acted as a silent mentor for her to help polish her acting skills.
Smriti Irani said to be in awe of the actor Sridevi who donned the avatar of Charlie Chaplin in Mr. India. She called her to be a female version of Robinhood for many young girls of her time.
She further praised her comic timing and called her as an effortless actor.
She said, "As I bid farewell to my favourite star who defined joy in my childhood, I pay homage to an actor who through her body ofwork ascertained that a female actress' place in a commercial Hindi movie is not only to compliment her male counterpart. It's farewell to a star whose last words to me will ring true forever - 'where else would I be if not here (film industry)'.
The entire Bollywood industry and political dignitaries outpoured their shock and grief upon the sudden demise of the Bollywood's first female superstar.
Sridevi is survived by her two daughters, Jhanvi and Khushi Kapoor, and her husband Boney Kapoor.
-ANI