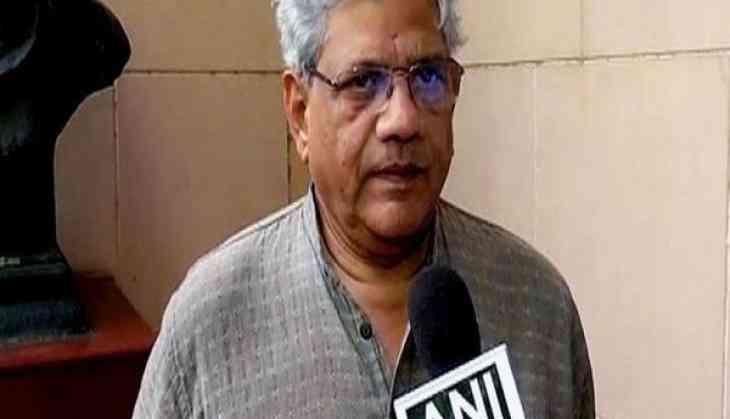 Communist Party of India (Marxist) Secretary General Sitaram Yechury arrived in Kathmandu today.
Yechury was welcomed by the Secretary of Communist Party of Nepal's (CPN) Central Office Krishna Gopal Shrestha and central member Bishnu Rijal at the Tribhuvan International Airport.
He has undertaken the trip on an invitation extended by the CPN and is accompanied by Jogendra Sharma who is a central committee member of CPI (M).
The Indian leader is scheduled to meet Nepal's President Bidya Devi Bhandari, Prime Minister KP Sharma Oli, CPN Chairperson Pushpa Kamal Dahal 'Prachanda', senior leader Madhav Kumar Nepal and general secretary Bishnu Prasad Poudel during the visit.
Yechury will also address a seminar which is being organised by the Pushpalal Memorial Foundation.
-ANI