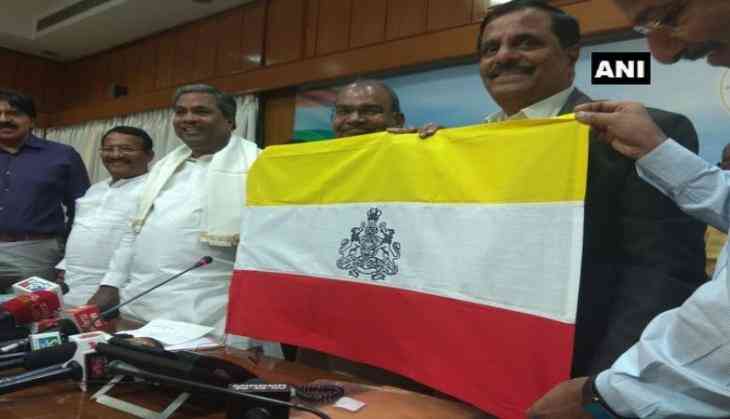 Karnataka state flag (ANI)
The Siddaramaiah-led Karnataka government unveiled a state flag on Thursday.
The flag design will now be sent to the Central Government for approval, following which it will be announced as the state flag.
The unveiled flag consists of three colors- red, white and yellow and has state emblem "Ganda Bherunda", a two-headed mythical bird in the middle.
Karnataka previously had an unofficial yellow and red flag. But after repeated demands for a separate flag, the state government formed a nine-member committee to work upon a design for the official state flag in July 2017.
--ANI