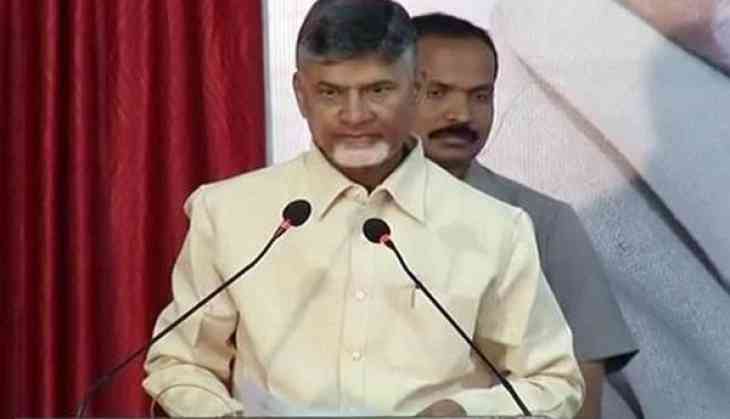 Andhra Pradesh Chief Minister N. Chandrababu Naidu on Monday said that his state was suffering a lot due the shutdown observed across the state to press for special category status.
A state-wide bandh (shutdown) is in place in Andhra Pradesh today to build pressure on the Centre to grant special status to the state. The bandh has been called by Andhra Pradesh Pratyeka Hoda Saadhana Samiti.
Addressing a party coordination committee, Naidu said that the Andhra Pradesh State Road Transport Corporation (APSRTC) lost Rs. 12 crores and over 60 lakh passengers have suffered due to the one-day bandh.
"Many more have lost employment with shutting down of shops. The state is already suffering a lot. Our protests should not be detrimental to the interests of the state. All should work for state interests and for the rights of five crores Andhra people," Naidu asserted.
Opposition parties such as the Yuvajana Shramika Rythu Congress Party (YSRCP), Jana Sena, Congress and the Left parties have extended their support to the shutdown. However, the Telugu Desam Party (TDP) is not participating in the state-wide protest.
Calling YSRCP as "fake", the Andhra Pradesh Chief Minister claimed that their politics were "fake", coupled with false photos, videos and campaign.
Naidu will observe a day-long hunger strike on April 20, on his birthday, in Vijayawada in protest against the Centre's non-cooperation towards the state.
He called on the party leaders to hold massive hunger strikes in all 175 assembly constituencies on that day. He added that MLAs and in-charge leaders should lead the strikes in their respective constituencies.
"13 ministers should sit in 13 districts. The remaining ministers will sit in the hunger strike along with me," said Naidu.
The Andhra Pradesh Chief Minister also called on party leaders to hold cycle rallies in all assembly constituencies in the state from April 21.
Naidu said that cycle rallies should be held for 15 to 20 days in all villages and public meetings would be held in all constituency centres to propagate government victories. He opined that propagation is equally important with doing works.
(ANI)