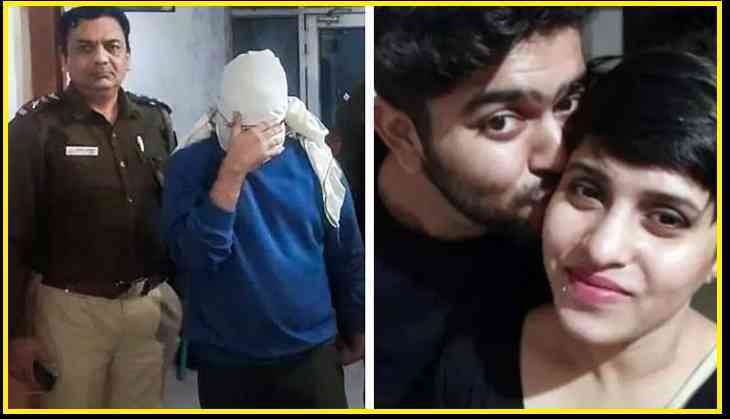 Aftab's polygraphed test likely today
Aftab Amin Poonawala, accused of strangling his live-in partner Shraddha Walker to death, chopping her body into 35 pieces, is likely to undergo a narco test this week. It is likely that a polygraph test will be conducted on the accused before the narco test.
Last week, a Delhi court allowed narco analysis test on Aftab. As per standard procedure, a polygraph test is being conducted before proceeding with the narco test. Before these test some crucial pre-tests are being conducted on a person to check whether he/she is eligible for the narco test or not.
As per reports, the Delhi Police have contacted Rohini FSL to get Poonawala's narco test done, but it is not confirmed that the test will be conducted today.
In a virtual proceeding, the Delhi Police sought a narco test on the 28-year-old accused, saying that he was changing his statements and not cooperating in the investigation into the barbaric murder case.
Details About Aftab's Narco Test
A Narco test is a long process and may take a week. A team consisting of experts of different backgrounds—medical experts, psychologists, and anesthesiologists, among others has been made for the test. Questions that are a key factor during the narco test will be prepared by a psychologist for the interaction with the accused.
Sodium pentothal, also called 'truth serum' is injected into a person's body. The drug lowers the self-consciousness of the person, allowing them to speak without inhibition. The serum put a person in a 'hypnotic state', where it will be very hard for him to hide truth and say lie. Forensic Science Laboratory (FSL) team will record the entire test which will be interpreted by experts later.
Also Read: Shraddha Murder Case: 17 bones recovered from three forests; probe underway
Latest Developments In The Case
The Delhi Police on November 20 reconstructed the crime scene after taking Aaftab Poonawala to the rented flat in Chhatarpur where he used to live with the deceased.
The police also found parts of a skull and some bones in a forest area and also deployed teams to drain a pond in Maidangarhi area in order to find more evidence regarding the case. So far, the Delhi Police have recovered 17 bones from three forests. These bones are being sent for forensic examination to match with the DNA samples of Walker's father.
Aaftab Poonawala was arrested by the Delhi Police after the complaint by Shraddha's father. Aaftab, who works at a call centre in Gurugram, confessed to strangling Shraddha Vikas Walkarand chopping her body into 35 pieces for over two days, storing them into a refrigerator (for three months) and dumping the body parts piece by piece in a forest near Chhattarpur and Qutub Minar.
Editor's Pick: From 28.5k to 29.4k followers in 3 days! Why Instagram users following Aftab Poonawala's food page?
Currently, the cops are dependent on a DNA test, matching the DNA with Shraddha's father - Vikas Walkar. The recovered bones have been sent for DNA sampling and the report is awaited. The accused allegedly used chemicals such as orthoboric acid (boric powder), formaldehyde, sulphuric acid, etc. during the chopping, storing, and disposing of the body parts.
The couple, who are both from Maharashtra, lived together in Vasai (West), Maharashtra, till February 2022. They then traveled to Himachal Pradesh and Uttarakhand before arriving in Delhi.