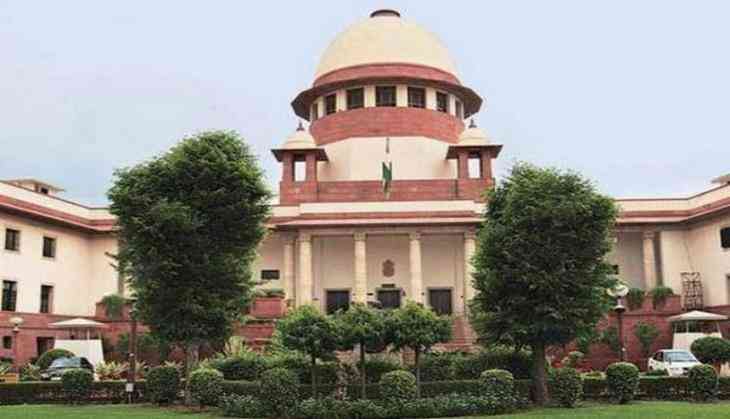 Supreme Court Of India (ANI)
The Supreme Court on Monday ruled that no probe shall be initiated against Major Aditya Kumar till the next date of hearing in connection with the civilian killings during a firing incident at Jammu and Kashmir's Shopian.
The next date of hearing is scheduled on April 24.
Earlier in day, the apex court had ordered a stay on the FIR in response to a plea filed by Late Aditya's father Lt. Col. Karamveer seeking to quash the FIR.
Lt. Col Karamveer told ANI,"I am happy with the decision of the Supreme court" while refusing to comment upon the other defense-related issues.
Further, the lawyer Aishwarya Bhati representing Col. Karamveer expressed her opinion on the SC verdict.
She said "I won't say it is a big relief just yet as Court has modified the interim order to say that no investigation in terms of the FIR. What is interesting is that Union of India through AG came out with a completely supportive and unequivocal stand in favour of India Army".
Congress member Majid Memon also hailed the decision of Supreme Court to acquit Major Aditya in the Shopian case.
He told ANI, "If an army officer is charged of prosecuting, it would send a wrong message the forces as their morale must not be let down. The army officers do it as part of their duty and if they are charged for it, it shall have negative impact on their psychology".
He further said, "In this particular case after Aditya's father moved to Supreme Court it was discovered that his name was not there. If others are involved in the crime then they must be prosecuted".
On January 27, three civilians were killed after Army personnel fired at a stone-pelting mob of protesters in Shopian district.
Over 200 protesters pelted stones at the Army convoy, following which the army personnel shot in the air in self-defense.
Thereafter, the state police filed an FIR under sections 302 (murder) and 307 (attempt to murder) of Indian Penal Code (IPC) against the Major and his Army unit of 10 Garhwal Rifles.
Subsequently, the Army filed a counter FIR in response.
--ANI