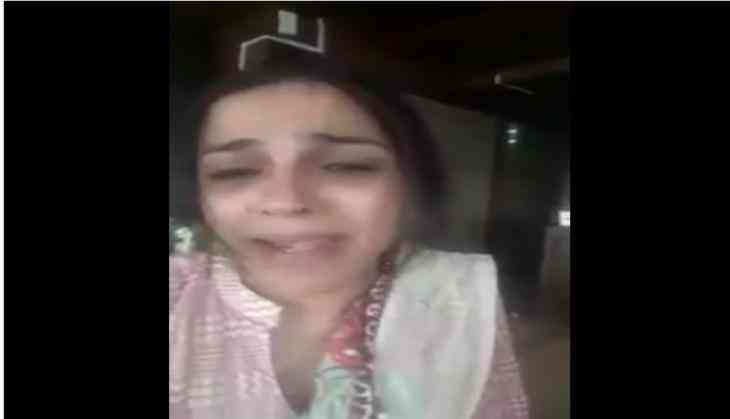 You have heard many domestic violence cases against women, but this case will surely give you goosebumps. A woman from Mumbai's heart-wrenching video is getting viral on social media on 4 February.
The woman video on the filmmaker Ashoke Pandit Twitter account was asking to help her as soon as possible before something wrong happened to her.
In the video, the woman sought Police help against her husband's torture who is professionally a businessman. She was asking for help and justice from the Police.
"Kindly help me, because this man will torture me mentally and end up my life. If I don't get justice I will end up tomorrow in the streets of Khar. Please give me justice," the woman said in the video.
See video:
Cry of a women goes unheard with #KharPoliceStation. @MumbaiPolice @CPMumbaiPolice. Please do the needful immediately before something untoward happens. #BetibachaoBetiPadao. pic.twitter.com/9DK5Bn1nJz

— Ashoke Pandit (@ashokepandit) February 4, 2018
Recently, the woman was electrocuted on her bed. Further, she alleged that Police didn't register her FIR instead they 'hand in gloves' with her husband. She has also said about her husband's extramarital affairs and also said that he is a womanizer. He is also a gambler.
There is no action has been taken place against her complaints. Therefore, she took this step to bring the issue in front of the society.
The Mumbai police responded to the video and said that DCP Zone 9 is looking into the matter. A senior police official said the woman and her husband had a domestic dispute.
Well, we could only hope that she could be saved from the hell as soon as possible.