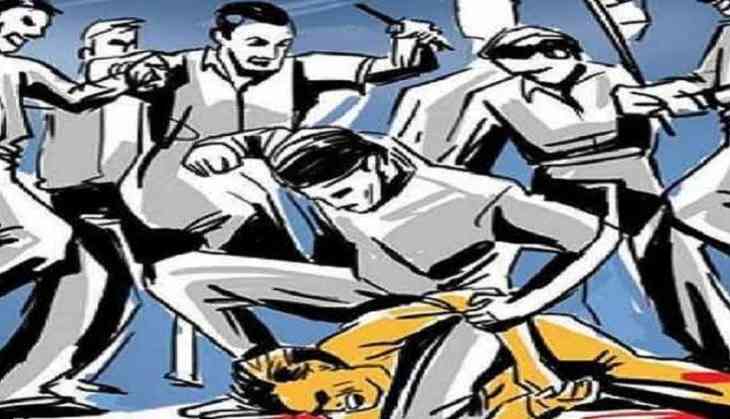 Day after Indian Air Force strikes Jaish camp in Balakot, Pakistan violated Indian air space on Wednesday 27 February. In the aerial combat between the forces of two countries, Wing Commander Abhinandan Varthaman shot down Pakistan's F-16 jet, before he was captured by Pakistan.
Mistaking Pakistani F-16 as Indian aircraft, a mob lynched their own pilot to death on his own land. While, Abhinandan Varthaman, captured across the border by Pakistani Army and returned to his motherland on March 1st, Pakistan Air Force (PAF) pilot Wing Commander Shahzaz-ud-Din was lynched by a mob to death, mistaken as Indian.
Wing Commander Abhinandan's fighter jet MiG-21 Bison shot down PAF fighter jet F-16 in Pakistan-occupied-Kashmir in the air fight after which along with Abhinandan, Shahzaz also came down and landed in PoK. While IAF pilot was captured alive, sadly the Pakistani pilot was lynched by a mob under the impression that he was Indian.
According to TOI, UK-based Pakistani-origin lawyer Khalid Umar said, his sources in the PAF told him Abhinandan had hit F-16 and both the jets had crashed around the same time. Though both the pilot ejected and landed in PoK, the Pakistani government did not confirm it to him the identity of their pilot.
According to an eyewitness, irate Pakistani locals beat up Shahbaz assuming he was an Indian. He later succumbed to his injuries in the hospital. "The PAF F-16 pilot shot down by the MiG-21 Bison of the IAF has been now identified by PAF as Wg Cdr Shahzaz Ud Din of No 19 Squadron (Sherdils) flying F-16 A/B. He is the son of Air Marshal Waseem Ud Din, Deputy Chief of Air Staff (Operations) PAF," Air Marshal Raghunath Nambiar retweeted on Feb 28.
Reported, Shahaz-ud-Din also hails from a military family, his father, Waseem-ud-Din, is also an Air Marshal of the Pakistan Air Force, who has flown F-16 and Mirages.
Also read: Read Wing Commander Abhinandan's last radio message before landing in Pakistan