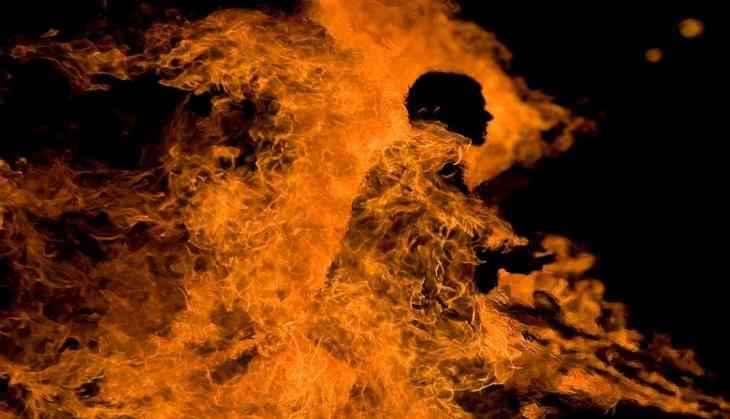 In a spine-chilling incident, a son set his mother ablaze in Bengaluru for a silly reason. The incident is of December 6 when a 20-year-old son burnt his mother alive after she refused to give money to him. The video of the incident went viral, that have left the people in shock.
The accused has been identified as Utham, who reportedly got into a heated argument with his mother, Bharti over money. After the woman denied give him the money as she thought he would spend it on alcohol.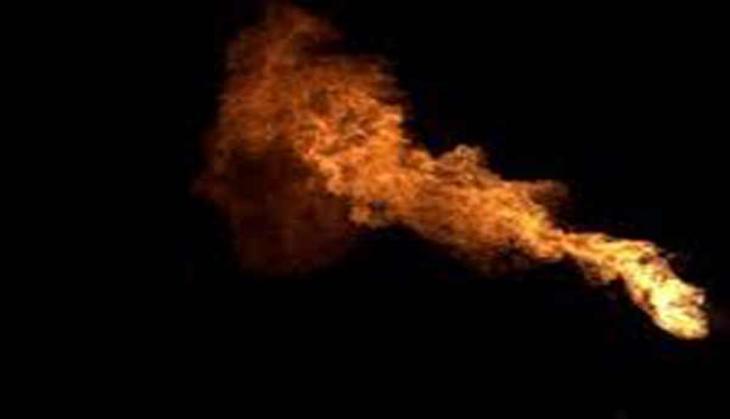 According to a report in News18, the accused got angry over the denial by his mother following which he poured petrol on her and set her ablaze.
Sadashivanagar, #Bengaluru: Uttam Kumar a 20-year-old man allegedly tried to set ablaze his mother for not giving him money to buy alcohol. The woman has been admitted to hospital. Case registered, Kumar is on the run. pic.twitter.com/9Sr5nqalGg

— ANI (@ANI) December 9, 2018
The woman was rushed to the hospital by her husband. She has sustained burn injuries on the face, chest and hand, reported News18.
The father of the accused has filed a complaint against his son Utham. The accused is currently on the run and the police are trying to nab him.
Also read: Mumbai: Shocking! Thane man allegedly hit 23-year-old live-in partner with LPG gas cylinder; dies