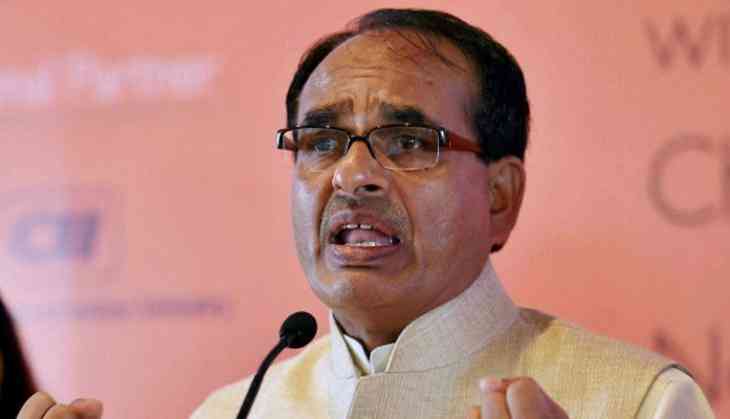 Madhya Pradesh Chief Minister Shivraj Singh Chouhan.
Madhya Pradesh Chief Minister Shivraj Singh Chouhan has said that the Global Investors Summit which is being organised in Indore on January 11 and 12 will prove to be a milestone for the state's $550 billion economy.
Prime Minister Narendra Modi will virtually inaugurate and address the seventh Global Investors Summit.
The President of Suriname Chandrika Prasad Santokhi and the President of Guyana Dr Mohammed Irfan Ali will also attend the inaugural session and they will address the summit.
"The Global Investor Summit (GIS) is a global in true sense as representatives of 82 countries are participating and there are 10 partner countries in it. The President of two countries, several foreign ministers, finance ministers and mineral ministers of different countries will be participating in the summit.There are many international industries and trade organisations also participating in it," CM Chouhan said.
"There are buyers, sellers, over 5000 industrialists, and 70 big industrial houses are participating in the summit. There is an immense enthusiasm for investment in Madhya Pradesh, not only among domestic investors but investors across the world. I feel our efforts will bear fruit. I have to make the state a $ 550 billion economy by 2026 and this summit will be a milestone in this direction," Chouhan added.
The CM has left no stone unturned to make the Summit a success. He held road shows in Delhi, Mumbai, Pune and Bengaluru to invite investors to the state. He held regular one-to-one discussions with industrialists and also met industrialists every week. In addition, he also interacted with potential investors from different countries.
Environmental conservation has been taken full care of in this summit which is going to be held on the theme "Madhya Pradesh - a future ready state". It will be completely based on 'Carbon Neutral' and 'Zero Waste'. In order to bring investors from the country and abroad to the state in the Investor Summit, various scenarios of a favourable environment for industrial investment in Madhya Pradesh will be demonstrated. The objective of the summit is to promote the policies of the state, create an investor friendly environment in the state in consultation with industrial associations to formulate industry friendly policies, enhance cooperation opportunities and export potential.
Since 2007, Global Investors Summit of Madhya Pradesh has become a great opportunity for the investors and business community from all over the world.
(ANI)
Also Read: Rahul Gandhi takes fresh jibe at BJP: Castes, languages being pitted against one another