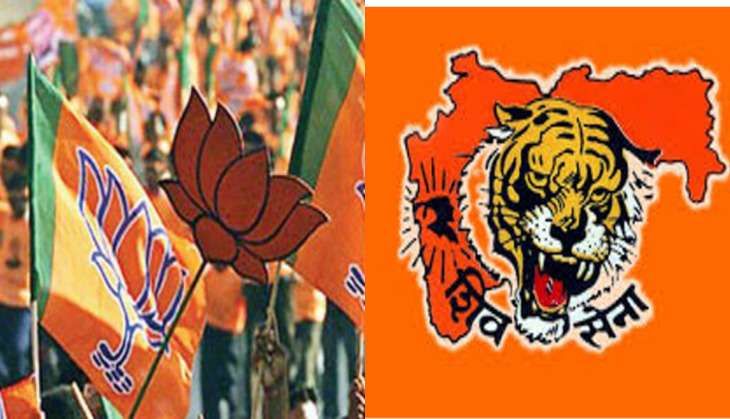 Snubbing Prime Minister Narendra Modi, the Shiv Sena today said his plans to celebrate Dussehra in Lucknow won't help the Bharatiya Janta Party (BJP) in performing well in the upcoming Uttar Pradesh Assembly elections.
Breaking from tradition, PM Modi will attend the historic Aishbagh Ramlila at Lucknow on Dussehra next week. Usually, Prime Ministers have celebrated this festival in the national capital.
Sena, in its mouthpiece Saamana, said "The Opposition is scared that if Modi visits UP, there will be a political atmosphere created there. But Modi should visit Lucknow and announce that he has not come there to reap any political gains but to announce the construction of Ram temple in Ayodhya."
"During the polls, the BJP in Bihar had put at stake Modi's image and had got the entire Council of ministers at the Centre to campaign for the party. Yet, the party was decimated. If this fact is taken into consideration, there will be no reason to believe the party will reap any political benefits out of Modi's Lucknow event," the Sena said.
Suppose the BJP wins some seats in UP at a time when the Congress is already crippled, Mayawati's BSP does not have a future and the SP is busy with its family feud, will such a victory be called a (real) win, the Sena questioned.
It added that after the surgical strikes, Modi's next target would be to get hold of Pakistan occupied Kashmir (PoK) and Balochistan.
--With PTI inputs