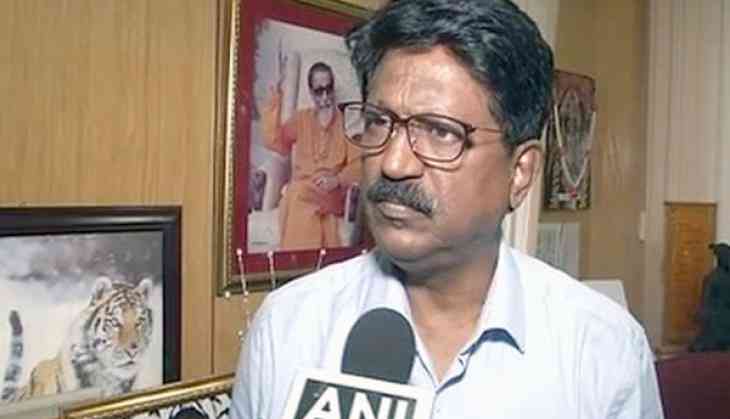 On 23 May,The Shiv Sena lauded the 'punitive fire assault' on the Pakistan posts by the Indian Army in Jammu and Kashmir's Nowshera district saying that the army should now hoist the'Tiranga'(Indian Tricolour) in Lahore to a give befitting reply to the unprovoked ceasefire violations.
"We do welcome this step by the Indian Army. Pakistan posts have been destroyed. Though it came late, but was strong. The army should not stop until the Tiranga is hoisted in Lahore," Shiv Sena leader Arvind Sawant told ANI.
The Indian Army had earlier in the day said that punitive fire assaults were undertaken across the Line of Control (LoC) to counter terrorist action from Pakistan.
In support of this, the Army also issued a video, showing Indian troops destroying the Pakistani posts in Nowshera sector of Jammu and Kashmir, which is said to have been conducted on May 9.
"The Pakistan Army has been providing support to armed infiltrators by engaging the Indian Army forward troops from their weapons emplacements and pill boxes closer to the LoC," Additional Directorate General of Public Information (ADG PI) Major General A.K. Narula said in a press conference here.
He added that the recent action in Nowshera has caused damage to the Pakistan Army posts, which were supporting infiltration.
Major General Narula also said that Rocket Launchers (RL), Anti Tank Guided Missiles (ATGM), Automated Grenade Launchers (AGL) and recoilless guns were used to carry out the operation. He further said that as the snow in the Valley melts and the blockage on the passes opens, increase in infiltration will be expected.
"The Indian Army proactively dominates the LoC; we want peace and tranquility in the state of Jammu and Kashmir," he said.
In recent days, the ceasefire violation along the LoC by Pakistan has increased considerably.
-ANI