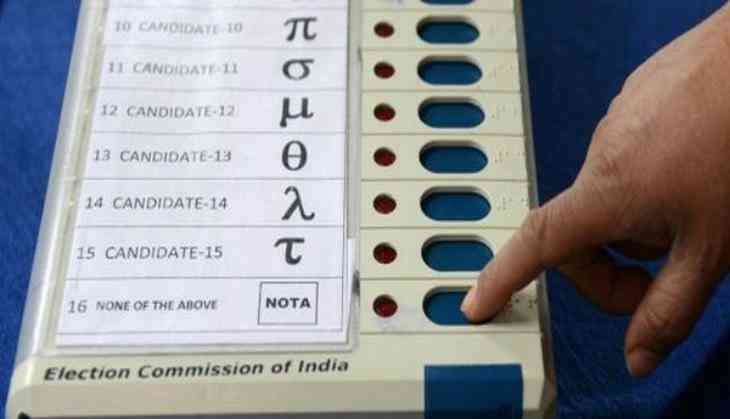 A voter turnout of 44 percent was recorded till 1pm in Shahkot constituency of Punjab on Monday.
Earlier in the day, one control unit at booth number 216 and three Voter Verifiable Paper Audit Trail (VVPAT) machines at booth numbers 169, 170 and 222 were replaced during the mock poll due to a technical snag.
Meanwhile, four VVPATs at booth numbers 27, 28, 132 and 45 were replaced during actual polling. The voting will continue till 5 p.m today and the counting of votes will be held on May 3.
The Shiromani Akali Dal representative of this seat, Ajit Singh Kohar, died in February, which necessitated the bypoll.
The other Lok Sabha seats where polls are underway are Palghar and Bhandara-Gondiya in Maharashtra; Kairana in Uttar Pradesh, and Nagaland parliamentary constituency
(ANI)