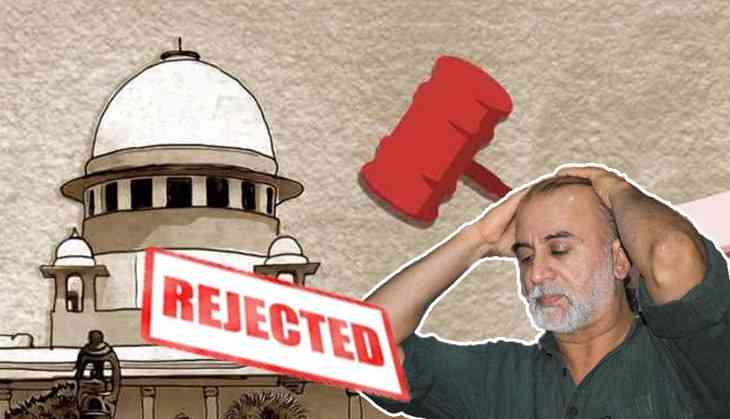 In a big jolt to Tehelka magazine founder Tarun Tejpal, the Supreme Court of India on Monday has rejected his plea seeking quashing of charges imposed against him in an alleged sexual harassment case.
A bench headed by Justice Arun Mishra asked Goa's lower court to complete the trial against Tarun within six months.
A former woman colleague lodged the case against Tejpal and alleged that he had sexually assaulted her inside the elevator of a five-star hotel in Goa in 2013.
Sexual assault case against journalist Tarun Tejpal: Supreme Court says the trial in the case is to be concluded in a period of six months https://t.co/LXVDiHhlNP

— ANI (@ANI) August 19, 2019
These serious allegations against Tejpal were surfaced after a series of emails were leaked and published by media, in which the woman had complained to her seniors at Tehelka.
However, the 52-year-old journalist has denied the allegations leveled against him.
Soon after, Tehelka founder stepped down from his editor post. He was also arrested on November 2013. Since May 2014, Tejpal has been out of bail.
In September 2017, a trial court in Goa charged him under Sections 376(2) (rape), 354A (sexual harassment) and 342 (wrongful confinement) of the Indian Penal Code (IPC).
- With PTI inputs
Also Read: On World Humanitarian Day, CM Mamata Banerjee alleges 'human rights violations' in Kashmir