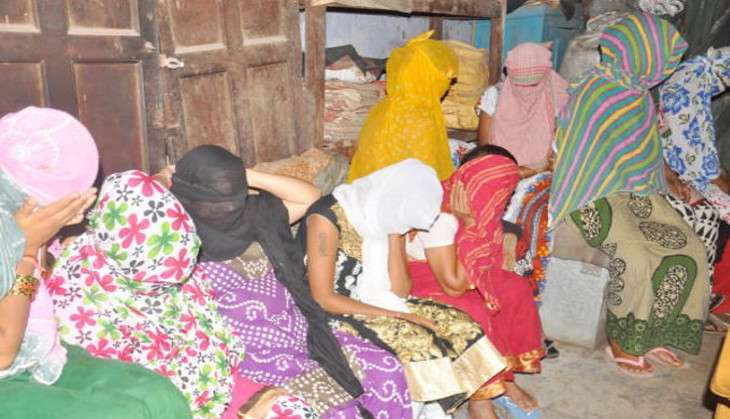 Sex workers in Bihar's largest red light area have been hit hard by the Centre's demonetisation policy.
Sex workers at "Chaturbhuj Sthan" in Muzaffarpur are fighting for survival. They are paid only in cash and are hardly getting any customers after the scrapping of Rs 500 and Rs 1,000 notes.
Many of them belong to West Bengal, Uttar Pradesh, Nepal, and Jharkhand. They say they are finding it hard to feed their kids. Others working at the brothel are also bearing the brunt of the demonetisation move.
"Many days have passed without a visitor," Akram Khan, a tabla player at one of the kothas, said.
The number of the customers has dwindled. The sex workers are not accepting Rs 500 and Rs 1000 notes.
Some of them rued that they were already reeling under a crisis after the state government brought in prohibition policy that led to a fall in the number of customers.
"We support Prime Minister Narendra Modi's decision. But, he should have thought of people like us," said a sex worker.
--PTI