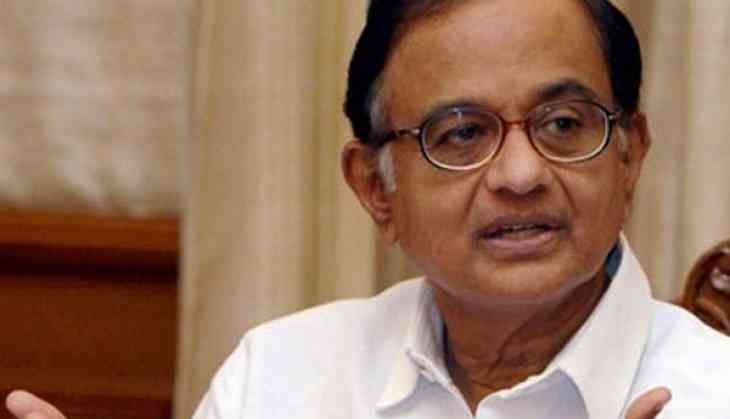 Taking a dig at the BJP's claim that the Centre was looking at ways to arrest the hike in fuel prices, Congress leader P Chidambaram Sunday said the ruling party might have found a way to get "free" crude oil.
In a series of tweets, the former finance minister also attacked the Narendra Modi government for allegedly failing to curb the flow of black money in the economy.

While the Union government has asserted that it will not cut fuel prices, the Bharatiya Janata Party (BJP) president Amit Shah has claimed that the "Centre will soon arrest fuel prices", said Chidambaram in a tweet.
"BJP must have found a crude oil source that will supply crude oil free!," he quipped.
Shah had on Saturday blamed international developments for the rising petrol and diesel prices and dipping rupee value.
Speaking at an event in Hyderabad, the BJP chief had said that the Centre was concerned about the rising fuel prices and will come out with a solution soon.
Petrol price last week touched Rs 81.63 per litre in New Delhi and Rs 89.01 per litre in Mumbai. Diesel prices rose to Rs73.54 per litre in Delhi and Rs78.07 per litre in Mumbai.
Attacking the government for its claims that black money has been wiped out by demonetisation and GST, Chidambaram cited Chief Election Commissioner O P Rawat's statement that democracy was under threat from black money.
"Government claims that demonetisation and GST have wiped out black money. CEC says democracy under threat from black money. Where is the black money coming from? Crisp new Rs 2000 notes?," he asked.
Participating in a symposium here on Saturday, Rawat said use of black money, data harvesting and fake news were among the potential threats to democracy.
-PTI