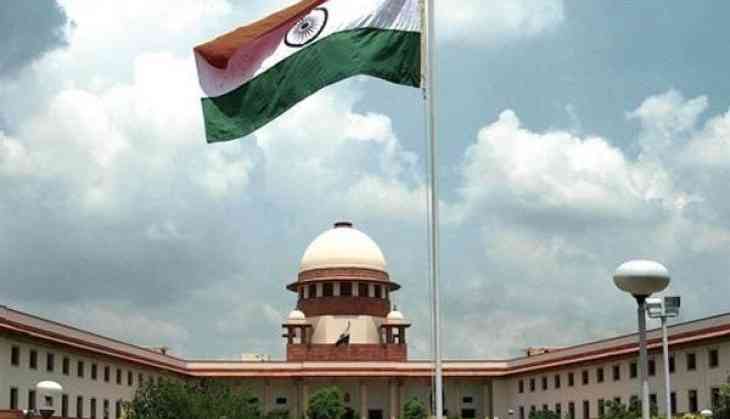 Amid high political drama, the Supreme Court on Friday will resume its hearing on Congress' plea regarding Karnataka Governor's decision to invite the Bharatiya Janata Party (BJP) to form a government in their state. The apex court will also hear senior lawyer Ram Jethmalani's petition to have an urgent hearing on the same.

While the elections in Karnataka witnessed a lot of two-and-fro allegations filled with jibes between Prime Minister Narendra Modi and Congress President Rahul Gandhi, the real twist came in after the results threw a hung Assembly with BJP emerging as the single largest party by winning 104 seats, followed by Congress (78) and the JD-(S), which won 37 seats.

Despite Congress and JD-(S) forming a quick alliance and being in a strong position to form the government with enough seats together (115), Karnataka Governor Vajubhai R. Vala on Wednesday went on invite the BJP to form the new government.
However, the Governor's move triggered the Congress to file a plea in the Supreme Court on late Wednesday after which a rare midnight hearing by the three-judge bench of justice A.K. Sikri, justice S.A. Bobde and justice Ashok Bhushan was conducted that ran for hours.

However, nothing worked out in favour of Congress as the court refused to stay the oath taking ceremony and BJP leader B. S. Yeddyurappa was therefore sworn in as the 23rd chief minister of Karnataka on Thursday morning.

Yeddyruppa took oath as planned but he has been ordered to produce the two letters dated May 15 and 16 he has written to Governor Vajubhai Vala to stake his claim for government formation. The BJP leader is said to have claimed a majority support in the letters. But the question is how?

The beleaguered Congress and Janata Dal-Secular (JD-S) leaders, however, protested against the swearing-in of Yeddyurappa and termed the Governor's decision "unconstitutional". The protest saw former Karnataka Chief Minister Siddaramaiah, party General Secretary K.C. Venugopal and senior party leader Ghulam Nabi Azad.
The Congress and JD-S on Thursday moved their newly-elected MLAs from Eagleton resort and moved them to Hyderabad via bus, ostensibly to prevent them being poached by the BJP, which they alleged was indulging in 'horse trading' to win over their MLAs.
"There is no question of fearing, but we have to take some cautions because of previous experiences. We wanted to take special care to represent their (Congress and JD(S) MLAs) living. We are not encouraging horse-trading. To stop it, they are living together," Janata Dal (Secular) or (JD-S) leader HD Kumaraswamy told the media.

The Supreme Court's decision witnessed a lot of political outburst with Punjab Chief Minister Captain Amarinder Singh, Dravida Munnetra Kazhagam (DMK) President MK Stalin, Bahujan Samaj Party (BSP) chief Mayawati, Shiv Sena leader Sanjay Raut and West Bengal Chief Minister Mamata Banerjee stating that the Central government has misused its power to form government in Karnataka.

The bench, comprising of Chief Justice Dipak Misra, Justices Ajay Manikrao Khanwilkar and Dhananjaya Y. Chandrachud, then directed Jethmalani to mention it before the Justice A.K. Sikri-led bench on Friday morning.

While BJP has managed 105 MLAs (including one Independent seat), they are still short of the halfway mark of 112 by seven MLAs and have been given 15 days to prove their majority in the Karnataka assembly by the Supreme Court.
(ANI)