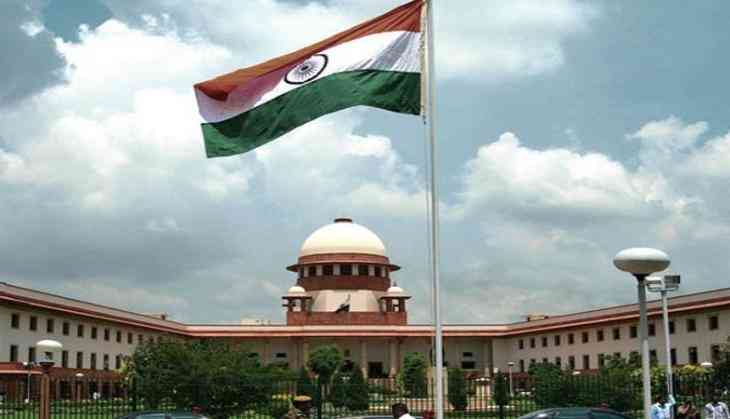 The Supreme Court on Friday will continue hearing on the Public Interest Litigation (PIL) filed by Bharatiya Janata Party (BJP) leader Ashwani Upadhyay, seeking a lifetime ban on convicted and chargesheeted MPs and MLAs from contesting elections.
In the plea, Ashwani had also sought a direction to the Centre and Election Commission of India (ECI) to fix minimum educational qualification and a maximum age limit for persons contesting elections.
Earlier on July 12, the poll commission took a U-turn on the plea and said it does not want a permanent ban, but it supported the de-criminalisation of politics within a certain framework.
The EC, in its short affidavit submitted before the court, has said that the plea made by Upadhyay is "not adversarial" in seeking directives for ensuring that trials of MPs and MLAs are concluded within a year and that such convicts are prohibited for life from the political process.
"The answering respondent (EC) supports the cause espoused by the petitioner," stated the affidavit, filed by EC Director Vijay Kumar Pandey.
Under the current law, a legislator is debarred for six years from contesting elections once he is convicted for heinous or moral offences.
Various pleas have knocked the doors of the apex court arguing that the ban should be lifetime at par with the judiciary and executive where a person cannot hold office for life post conviction.
The Centre has opposed the lifetime ban on convicted MPs and MLAs. The Centre has vehemently opposed the suggestion of the EC to bar the legislators, who have been convicted of criminal offences.
Submitting its response to the PIL, the Centre has argued that the current debarment for six years is in no way violative of Article 14.
A PIL was filed by Ashwani Kumar Upadhyay, seeking to set up special courts for speedy disposal of matters related to legislators and to further bar them from contesting elections for life.
-ANI