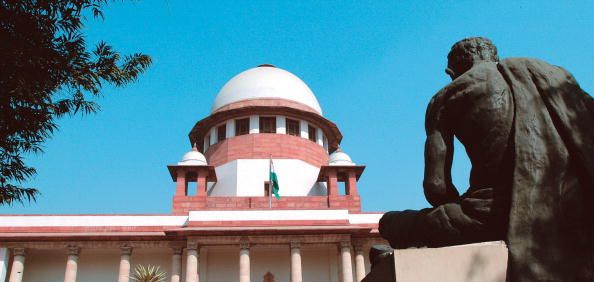 The Supreme Court on 24 July refused to allow candidates appearing for the All India Pre-Medical Test (AIPMT) to wear a 'hijab' (headscarf).
Why the directive?
The apex court had scrapped the 3 May AIPMT and had rescheduled the test amid reports that the question paper had been leaked and electronic equipment was used to cheat.

After the AIPMT was scrapped, the Central Board for Secondary Education (CBSE) issued a notification prohibiting candidates from bringing items like caps, belts, cap, hijab etc to the exam hall. It also asked the candidates to wear light clothes with half-sleeves as well as open footwear.
The Students Islamic Organisation of India (SIO) along with other candidates challenged the CBSE notification in the apex court. Calling it a minor issue in which the court should not interfere, the SC refused to allow candidates to wear hijabs and skull caps during the exam.
What are the directives of the apex court?
A bench led by Chief Justice HL Dattu said that your faith won't disappear if you appear for a one-day exam without a hijab.
The apex court also said it is a reasonable restriction, and the hijab can be worn after the exam.
The directive came three days after the Kerala High Court allowed two Muslim girls to wear a headscarf and a full-sleeve dress for a 25 July test on the condition that an invigilator could check them if needed.