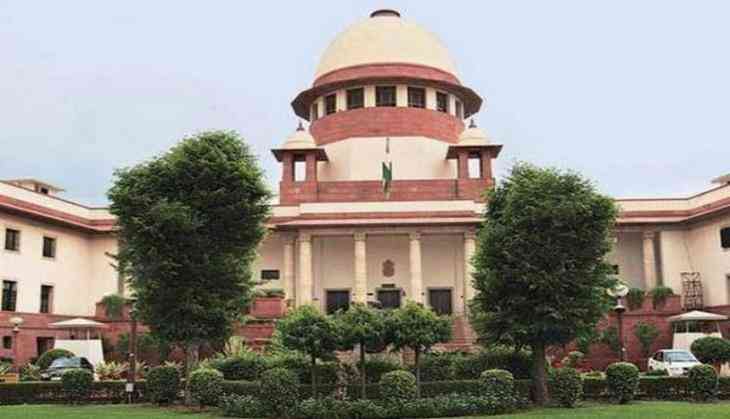 Supreme Court Of India (ANI)
In a landmark ruling, The Supreme Court on Friday allowed passive euthanasia or withholding treatment essential to life for a terminally-ill patient.
Recognising the right to die with dignity, the apex court said, "Human beings have the right to die with dignity."
The order was passed by a five-judge Constitution bench comprising Chief Justice of India Dipak Kumar Misra, Justice AK Sikri, Justice AM Khanwilkar, Justice DY Chandrachud and Justice Ashok Bhushan, headed by Chief Justice of India Dipak Misra.
The bench said that passive euthanasia is permissible with guidelines.
The Supreme Court said that 'living will' be permitted but with the permission from family members of the person who sought passive Euthanasia and also a team of expert doctors who say that the person's revival is practically impossible.
Earlier in October last year, the apex court reserved its verdict on 'living will' in cases of passive euthanasia.
The petitioner in the case argued before the court that the Right to die peacefully as part of Right to Life guaranteed under Article 21 of the Indian Constitution.
The court had in February 2014 referred to a Constitution bench a plea favouring voluntary passive euthanasia or mercy killing in cases where a person is suffering from a terminal illness and has no chance of revival and recovery as per the medical opinion.
How is living will defined?
Living will explain a situation whether or not a person wants to be kept on life support if he/she becomes terminally ill and will die shortly without life support, or fall into a persistent vegetative state. It also addresses other important questions, detailing a person's preferences for tube feeding, artificial hydration, and pain medication in certain situations. A living will becomes effective only when a person cannot communicate his/her desires on own.
What is "passive euthanasia"?
The term "passive euthanasia" is defined as the withdrawal of life support, treatment or nutrition with the deliberate intention to hasten a terminally ill-patient's death.
--ANI