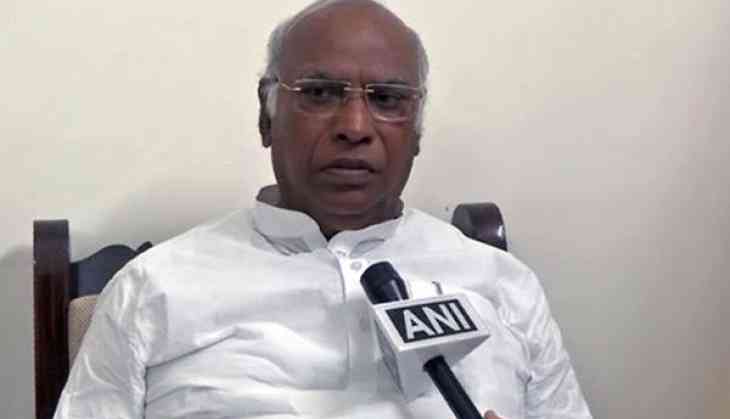 Speaking on the unrest in the Congress party due to the allocation of portfolios, senior leader Mallikarjun Kharge on Saturday stated that sacrifices are necessary sometimes in order to save the constitution and democracy.
"To save the constitution and democracy, we have to sometimes make sacrifices. Some members are dissatisfied. The high command and their representatives will definitely talk to them about it." Kharge told ANI.
"They are also aware of the reason behind the decision, and they themselves say, 'we will stay loyal to the party and have no plans of leaving it, but injustice has been done to us and it should be corrected'," he added.
Kharge also stressed on the importance of maintaining unity among the party members as the 2019 General Elections is on the horizon.
"The elections coming up in 2019 are very important, all of us have to stick together and work for it. I hope we will all progress in unity," Kharge said.
Meanwhile, supporters of Congress leader Ramalinga Reddy staged protests outside Bengaluru's Town Hall, demanding a ministerial berth for him in the state cabinet, continuing the recent theme of unrests in the grand old party.
The Congress-Janata Dal (Secular) alliance government on June 1 announced the allotment of portfolios among them.
While the grand old party was given charge of 22 ministries, including home, irrigation, health, agriculture and women and child welfare ministries; 12 ministries, including finance and excise, public works department, education, tourism, and transport ministries were allocated to the JD(S).
An independent candidate, Shankar, and N. Mahesh of the Bahujan Samaj Party, were allotted one cabinet berth each.
However, M.B. Patil, Dinesh Gundu Rao, H.K. Patil, Shyamnur Shivashankarappa, Tanvir Sait, Satish Jarkhiholi, N.A. Harris, Dr Sudhakar, Rahim Khan, Bhyrati Basavaraju, S. Shivalli, Satish Jarakiholi, Eshwar Khandre, Roshan Baig, Ramalinga Reddy, and M.T.B. Nagaraj were not given charge of any portfolio.
In this regard, protests were staged on Thursday by supporters of the leaders, mainly Roshan Baig and Ramalinga Reddy.
(ANI)