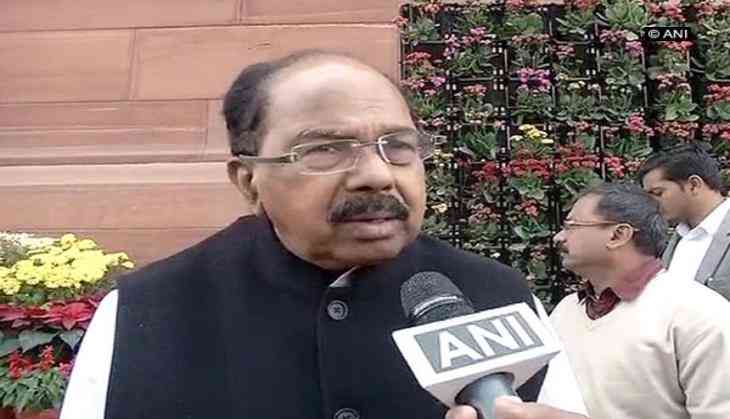 Senior Congress leader M. Veerappa Moily on Monday said the attendance of former president Pranab Mukherjee in the Rashtriya Swayamsevak Sangh's (RSS) event will create an "undesirable difference" in the country.
"The very gesture of attending (RSS event) will make a difference which is not desirable for the country," Moily told ANI.
A controversy had erupted after Mukherjee had accepted an invite from the RSS to be the chief guest at its function and address their workers at headquarters in Nagpur on June 7.
Several Congress leaders have urged him to reconsider his decision.
The former president will address the Third Year Sangha Shiksha Varga (SSV), which is held in the RSS headquarters annually in Nagpur.
Volunteers who attend the first and second-year training camps are qualified for the final year camp, and can later become full-time RSS pracharaks.
Mahatma Gandhi, former president Zakir Husain, activist Jayaprakash Narayan and commander-in-chief of the Indian Army, Kodandera M. Cariappa had previously been guests at various RSS events.
(ANI)