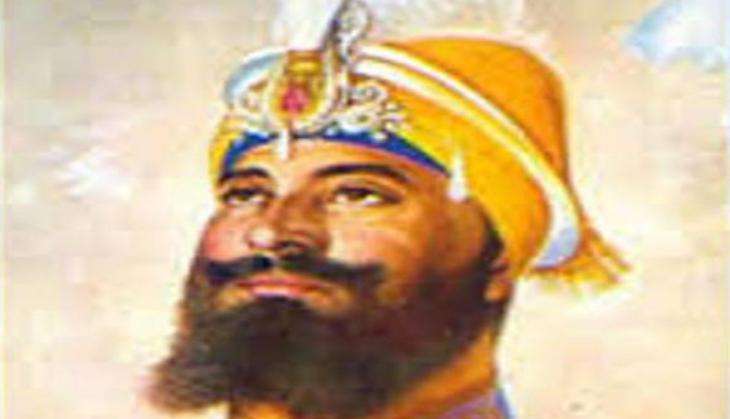 A stretch of road in the national capital's Rohini area has been named after Guru Gobind Singh to commemorate his 350th birth anniversary.
North Delhi Municipal Corporation (NDMC) christened the road between Block A and Block B at Sector 15 in Rohini on Thursday to mark the grand occasion, officials said.
From small to big, gurudwaras in the city were all lit up as part of the festivities, with Gurudwara Sisganj in Chandani Chowk and Bangla Sahib Gurudwara in central Delhi richly illuminated.
On the occasion, North Delhi Mayor Sanjeev Nayyar said, "Guru Gobind Singh Ji was the 10th Sikh Guru, a spiritual master and warrior. We have much to learn from his life and sacrifice."
Leader of House in NDMC Vijay Prakash Pandey said, "Guru Gobind Singh Ji founded the Sikh warrior community called, Khalsa and wrote important religious texts and enshrined the scripture the Guru Granth Sahib as Sikhism's eternal Guru."
Weeks of celebrations culminated on Thursday on the Guru Parv, across the country, with special festivities at Patna, where he was born in 1666.
Prime Minister Narendra Modi visited Patna yesterday to pay obeisance to the 10th Sikh Guru, even as a sea of humanity had gathered at Patna Sahib gurudwara and the famous Gandhi Maidan, the other focal point of the grand celebrations.
Bihar Chief Minister Nitish Kumar on Friday announced that a 'Guru Circuit' would be created in the state to bring visitors and tourists to places associated with Guru Gobind Singh, Guru Nanak, Guru Teg Bahadur and other famed Sikh Gurus.
-PTI