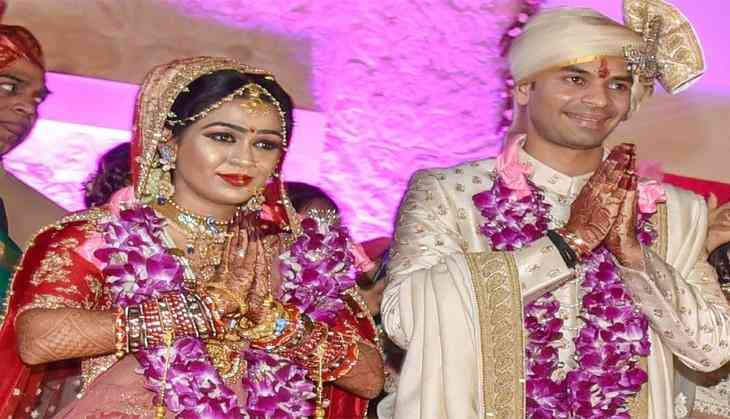 Tej Pratap Yadav, son of Rashtriya Janta Dal supremo Lalu Prasad Yadav filed for divorce from his wife Aishwarya Rai, less than six months after getting married.
Tej Pratap and Aishwarya got married on 12 May in Patna and reportedly, Tej filed for divorce on November 2 in Patna court. Aishwarya is a daughter of former RJD leader and Bihar cabinet minister.
As per reports in Times of India, after filing for divorce, Tej left for Ranchi, to visit his father Lalu Prasad Yadav, who has been kept in paying ward of RIMS after found guilty in series of Fodder scam cases.
In his petition, Tej has mentioned he and his wife Aishwarya has compatibility issues. Tej had said that he no longer want to continue this marriage with Aishwarya Rai.
RJD leader Tej please has requested the court to grant divorce. The duo married in lavish wedding which Bihar Chief Minister Nitish Kumar, the then Governor Satyapal Malik and others popular personalities attented.