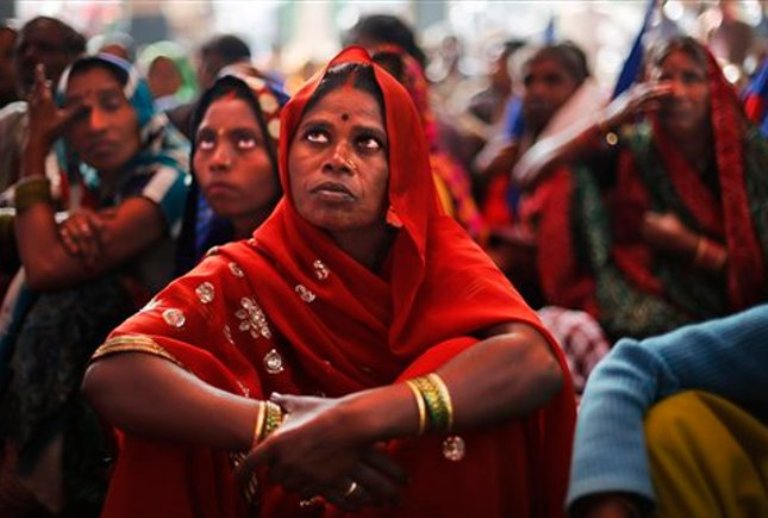 In order to counter crimes against women, Delhi Police has roped in religious figures to counsel men found harassing women in public places in the national capital.
'Operation Shistachar'
Under its 'Operation Shishtachar' Delhi Police lady personnel in plain clothes will also patrol public places to keep a watch on men harassing women.
"We have adopted a two-pronged strategy including legal action and counselling. We have also involved religious figures in the counselling besides experts from the field of psychology and law," said a senior police officer.
The lady cops in plain clothes also travel in public transport in the city to catch those who target women during their daily commute to work places.
The idea behind counselling is not only to educate the offenders but also to make them aware about the moral and legal consequences of their acts, said a senior police offcers.
Showing the right path
Religious figures counsel the harassers by quoting from the scriptures, stressing that disrespectful act against women was against religion.
Under 'Operation Shishtachar' launched in first week of August, all the district police units in the national capital have started a campaign in their respective areas.
Most of those caught have been given counselling at police stations to respect women and desist from indulging in eve teasing.
Police have acted against over 800 eve teasers during the operation so far.
Posters warning eve teasers are ready and will soon be visible soon on local buses, bus stops and Metro stations, said Madhur Verma, DCP of North Delhi.
Jail terms for various offences against women like touching, abusing, making vulgar gestures, and accosting, ranging from 3 years to 5 years, have also been highlighted in these posters.