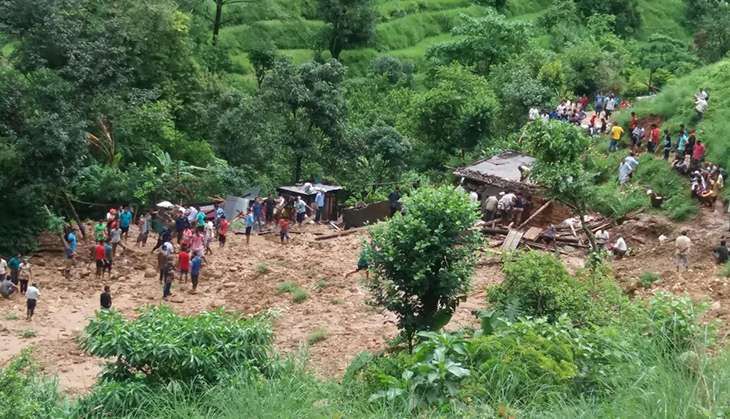 Rescue operations are underway in Uttarakhand even as incessant rains continue to pound parts of the state.
At least 30 people have been killed in the cloudbursts and landslides, with some reports pegging the death toll to be as high as 39.
The death toll in Pithoragarh and Chamoli districts of state has risen to 16. Thirteen people were rescued from seven villages, including Bastari under Didihat tehsil of Pithoragarh.
So far, 10 dead bodies have been recovered, while about 17 people are still buried under the debris.
In four villages of Chamoli district, six people have been killed, while three others are missing.
Meanwhile, the Rishikesh-Badrinath national highway remains still blocked at some places.
Gangotri and Yamunotri national highways have also been disrupted at several places in Uttarakashi district.
Teams of the National Disaster Response Force, the Army and the Indo-Tibetan Border Police are engaged in rescue operations.
The Border Roads Organisation (BRO) and the Public Works Department (PWD) personnel are pressed into service to reopen all the three yatra routes.
Almost all major rivers in the state are flowing near the danger marks. In view of this, the authorities have asked the people living in low lying areas to move to safer places.
Minister of State for Environment and Forests Prakash Javadekar said on 2 July that cloudburst-like incidents are on a rise due to climate change. Expressing grief over the loss of lives in Uttarakhand following a cloudbrust, he said that the government is working on plan of action to tackle such natural eventualities and that around 27 researches have been initiated on the Himalayan mountain range.