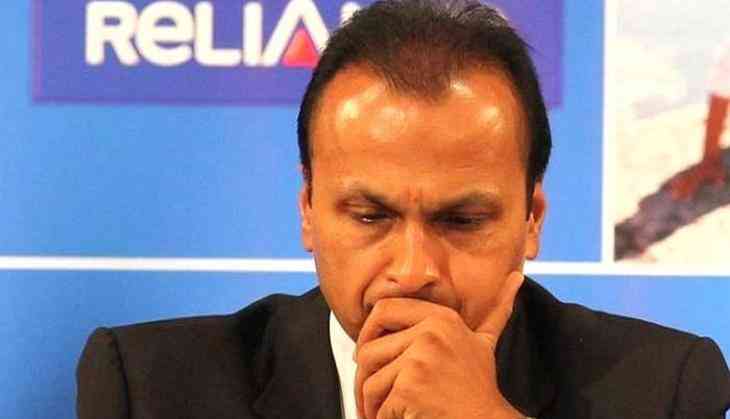 After Supreme Court held that Reliance Communication led Anil Ambani are guilty in contempt of court for not repaying dues of Ericsson India, the shares of Relaince conglomerate has tanked immediately.
The shares of Relaince Communication plunged by 9.46% to ₹ 5.45 on the Bombay Stock Exchange. The group companies namely Reliance Infrastructure tanked 8.75% to Rs. 111.50, Reliance Capital declined 10.26% to Rs. 135.95, Reliance Power fell 5.53% to Rs. 10.25, Reliance Naval and Engineering slumped 8.56% to Rs. 8.22 and Reliance Home Finance fell 4.26% to Rs. 24.70
Visuals from Supreme Court, Delhi: Supreme Court holds Reliance Communication Chairman Anil Ambani and two directors guilty of contempt of court on a contempt plea filed by Ericsson India against him over not clearing its dues of Rs 550 crore. pic.twitter.com/bDS5VoHGRx

— ANI (@ANI) February 20, 2019
In a big jolt to Anil Ambani and 2 directors of the Reliance Communication, the Supreme Court imposed a fine of Rs 1 crore each in failure to return the pending dues of Rs 453 crore of Ericsson India, and if not deposited under 30 days, a one month jail term will announced.
Earlier, Supreme Court said Anil Ambani and 2 directors have to pay Rs 453 Cr to Ericsson India within 4 weeks and if they fail to pay the amount, three months' jail term will follow. SC also imposed a fine of Rs 1 cr each on them, if not deposited within a month, 1-month jail will be awarded.
Meanwhile, Reliance Communication's spokesperson has said that "We respect the Supreme Court judgement. The RCOM Group shall comply with the same."
Also read: SC holds Reliance Com-led Anil Ambani guilty of contempt of court in Ericsson India case