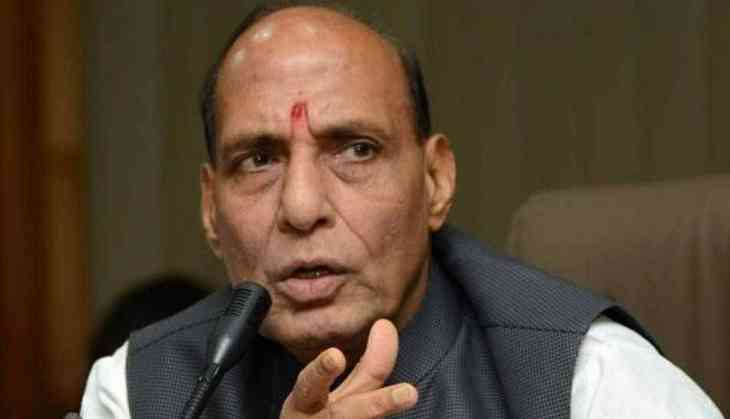 The Centre is ready to hold talks with anyone including Pakistan but terror and dialogue can never go together, Union Home Minister Rajnath Singh said here Tuesday.

Singh, who met representatives of various political parties in Srinagar, said he has appealed to all of them to participate in the upcoming panchayat polls in Jammu and Kashmir.

"Biggest of problems can be faced and issues resolved through democratic means. Many problems of Jammu and Kashmir can also be addressed through democracy. I appeal to people of the state to take part in this festival of democracy," he said at a press conference here.

Singh said those who do not believe in democracy can never be well-wishers of people.

The National Conference and the Peoples Democratic Party had boycotted the the recent urban bodies election in Jammu and Kashmir.

Singh told reporters that as far as talks are concerned, the government has no problem in holding dialogue with anyone.

"At least, they should see that Pakistan is sponsoring terrorism in India and promoting terrorism also. Give us this much of assurance that there will not be any such attempt by Pakistan. Terror and dialogue both can never go together," he said.

Asked if there was any initiative to hold talks with separatists, Singh said the government will talk to anyone who is willing to enter dialogue.
-PTI