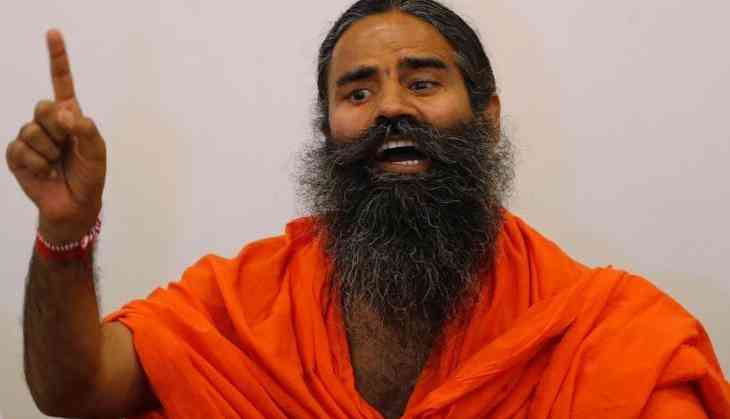 Yoga Guru Ramdev Baba extends his support to gau rakshaks and made a controversial statement on Sunday and said that gau rakshaks are forced to come out on streets to deal with the cow smuggling because police and civil administrators fail in it. He claimed that a few 'gau rakshaks' go overboard and malign the image of '90% genuine' people who actually work for cow protection.
Yoga Guru also asked the Centre to completely ban cow slaughtering in the country, saying that Centre should enact a law on the matter. "Who else can be a bigger 'rashtra bhakt' and 'gau bhakt' than Prime Minister Narendra Modi. He should enact a law to ban cow slaughter in the country," Ramdev said.
However, he also said that strict action should be taken against those involved in illegal cow slaughter and smuggling.
"No one speaks about cow smugglers. Why are cow killers given encouragement? It should never happen. We are not in favour of those having a licence for cow slaughterhouse and those transporting animals," PTI quoted Ramdev as saying.
When asked about Assam's National Register of Citizens (NRC) row, the yoga guru said be it a Bangladeshi, Pakistani or American, no one should be allowed to live illegally in the country.
Also read: Sex-for-silence case: Two Kerala priest accused of allegedly raping, blackmailing woman surrender before a local court