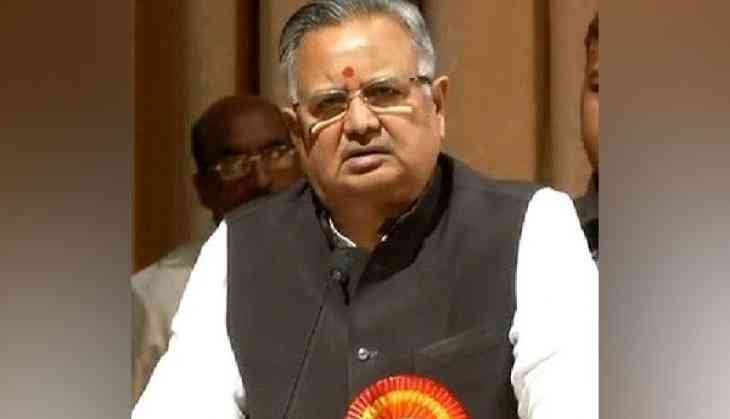 Chhattisgarh Chief Minister Raman Singh on Thursday met Union Home Minister Raman Singh and Union Minister for Finance Piyush Goyal to discuss the future course of action to develop the state.
While addressing the media, the Chief Minister claimed that the Home Minister has assured him that the Centre will soon give a nod to several infrastructural projects which were pending for several years.
"We discussed about the upcoming programmes to be implemented in Chhattisgarh in the coming days. Home Minister Rajnath Singh told me that he will soon give permission to restart the construction projects related to road constructions," he said.
"The government will make efforts to implement schemes introduced by Prime Minister Narendra Modi recently," he added.
The Chhattisgarh Chief Minister further said, Union Minister Piyush Goyal and him discussed the dates for launching seven major schemes in the state.
The discussion on 'Ravghat Pariyojna' was also held with Goyal, added Chhattisgarh CM.
The Chhattisgarh Chief Minister also took the occasion to laud the armed forces for leaving no stone unturned to weed out Naxalism from the state.
--ANI