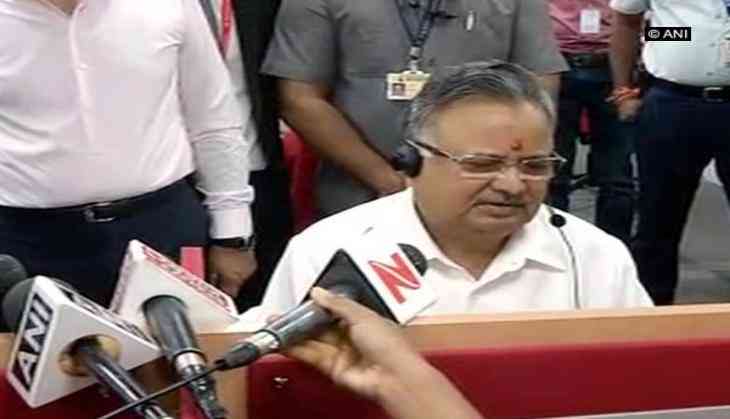 Chhattisgarh Chief Minister Raman Singh on 18 December congratulated Prime Minister Narendra Modi and party president Amit Shah for their hard work as the trends in the poll results showed Bharatiya Janata Party (BJP) heading towards comfortable victory.
"Looking at the present situation of Himachal Pradesh and Gujarat we are sure that we are going to form government in both the state. I want to congratulate PM Modi and party president Amit Shah for their capable guidance and great work and the people of Gujarat for trusting the BJP once again," Singh told ANI.
At the time of reporting, the saffron party was leading in 99 of Gujarat's 182 seats while in Himachal Pradesh it was leading in 43 seats.
Meanwhile, Singh attacked Congress for raking reservation, demonetisation and GST which did not resonate with the voters.
"Congress tried to bring up false issues during the time of election like reservation and casteism but nothing worked. It shows that the people welcomed demonetisation and GST. People of Gujarat are wise and therefore they voted for the BJP," he added.
Meanwhile, BJP's key candidate and Gujarat deputy chief minister Nitinbhai Patel also expressed confidence that his party would return to the state for sixth time.
Speaking to ANI, Patel said, "Ultimately, the BJP is going to register victory. It is leading almost everywhere now."
Also read: Assembly Election Result 2017 Live Updates: 'Lotus' to bloom in Gujarat, Himachal
Patel is the BJP candidate from the Mahesana seat and is pitted against Congress' Jivabhai Patel.
-ANI