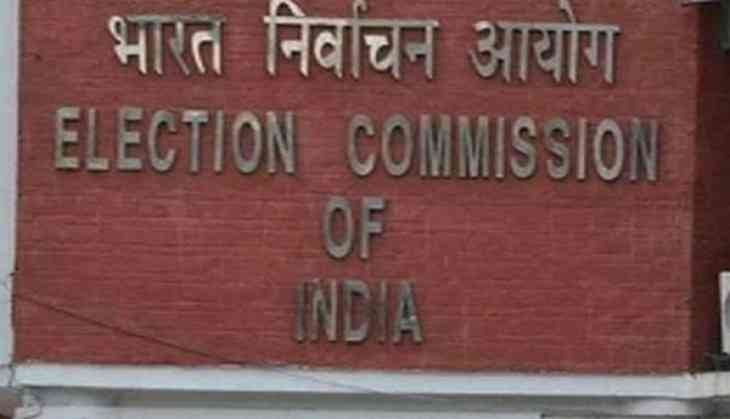 Assembly Election Result 2017 Live Updates
In Gujarat, BJP has won for the sixth time. The results of all 182 seats have been declared. In Gujarat, BJP won 99 seats. Congress has won 77 seats, while others have got 6 seats. After the meeting of the Parliamentary Board, the Union Minister J.P. Nadda told that Arun Jaitley and Saroj Pandey will go to Gujarat as Supervisor. Prime Minister Narendra Modi has expressed his wish via tweet on the election results.
The results of the Himachal Pradesh Legislative Assembly election have surprised everyone. But BJP's Chief Ministerial candidate Prem Kumar Dhumal has lost the election from Sujanpur. His old disciple struck him with the difference of 2933 votes. BJP MP Anurag Thakur's father-in-law and former minister Gulab Singh Thakur also lost the elections. He beat Dubai businessman Prakash Rana. The party's Himachal Pradesh President Satpal Satti has also lost the elections. He was the current legislator from here.
Counting of votes was going on in 182 seats in Gujarat assembly and 68 Assembly seats in Himachal Pradesh. In Gujarat and Himachal elections, PM Narendra Modi seemed to be once again a magic move.
Read highlights below:
* Mamata Banerjee, the CM of West Bengal congratulated the party and said that it was a face-saving win in Gujarat. She tweeted, "I congratulate Gujarat voters for their very balanced verdict at this hour.
It is a temporary and face-saving win, but it shows a moral defeat for BJP.
Gujarat voted against atrocities, anxiety and injustice caused to the common people. Gujarat belled the cat for 2019"
* The CM of Andhra Pradesh, Chandrababu naidu, congratulated BJP for their victory and tweeted, "Congratulations @BJP4India on winning the elections in Gujarat and Himachal Pradesh. Wishing them all the best for their forthcoming tenure in governance."
*The newly appointed CM of Gujarat, Vijay Rupani, says in the next 5 years, the party BJP will work towards the welfare of the people of the state.
* Rajesh Gohil, the candidate of Congress won by just 35 votes in Dhandhuka, which makes the narrowest victory margin till now.
* Congress President, Rahul Gandhi tweeted, "My Congress brothers and sisters, you have made me very proud. You are different than those you fought because you fought anger with dignity. You have demonstrated to everyone that the Congress's greatest strength is its decency and courage."
"The Congress party accepts the verdict of the people and congratulates the new governments in both states. I thank the people of Gujarat and Himachal with all my heart for the love they showed me."
* I believe it is wrong to debate in favor of BJP before the official results are announced by the Election Commission: Nadeem Javed, Congress.
* PM Narendra Modi tweets after BJP wins Gujarat and Himachal Pradesh assembly polls.
"I bow to the people of Gujarat and Himachal Pradesh for their affection and trust in BJP. I assure them that we will leave no stone unturned in furthering the development journey of these states and serve the people tirelessly," PM Said.
* People of Gujarat meant well but money power and dirty tricks influenced the vote: Hardik Patel
* "In his opening innings he scored zero" says Goa CM Manohar Parrikar on Rahul Gandhi
* "Undoubtedly, a major victory. The kind of work which Party workers have done right from booth workers level till PM's level, everybody put their best foot forward and both Gujarat & HimachalPradesh have recognised the good work going on in the name of development," said N Sitharaman.
* Congress leading by 8,000 votes in Godhra
* Himachal Elections Counting: By 2.30 pm, BJP gets 42 seats, Congress 22 and other with 4 seats.
* Satpal Singh Raizada and Vikramaditya Singh of Congress win from Una and Shimla rural respectively.
* BJP massive win in in Surat, Vadodara, Ahmedabad
* Gujarat: BJP – 111, Congress – 68, Others - 3
* BJP is leading by 71,000 votes in Ghatlodia, 65,000 in Maninagar and 11,400 in Amraiwadi constituencies of Gujarat.
* Gujarat assembly elections: BJP's victory in 182-seat trends, BJP ahead of 111 seats; Congress party ahead of 69 seats.
* Gujarat has 182 seats and for the majority, a party needs 92 seats. This means that BJP looks like a government there. Congress does not seem to end 22 years of drought.
* Anurag Thakur predicts 'landslide victory' for party in Himachal Pradesh.
* Congress' Arjun Modhwadia trailing by 1800 votes from Porbandar.
* Congress wins Kasumpti seat in Himachal with its candidate Anirudh Singh defeating BJP's Vijay Jyoti by a margin of 9,397 votes.
* EC Official trends: BJP leading on 105 seats, Congress on 69, Bhartiya Tribal Party on 2, NCP on 1 & Independent candidates on 4 seats.
* Gujarat Election Results: BJP gets 49% votes, Congress gets 42% votes
* Gujarat assembly elections: In the trends of 182 seats, BJP rallied to victory, BJP ahead of 105 seats, Congress party ahead of 76 seats.
* BJP's Rakesh Shah wins by 70,000 votes from Ahmedabad.
Delhi: Congress President Rahul Gandhi reaches Parliament. pic.twitter.com/HvZLCGPqCh

— ANI (@ANI) December 18, 2017
* BJP ahead in 105 seats, Modi unlikely to get 150.
* EC Official Trends for Gujarat Election2017: BJP leading on 83 seats, Congress leading on 62.
* Congress is ahead in the four seats of Gujarat's Somnath Somnath, the last time one seat was with the BJP. The majority of BJP in Himachal Pradesh trends BJP 41 seats and Congress 25 seats ahead.
* Out of the total 182 seats in Gujarat BJP is leading 96 seats and Congress is leading in 82 seats. Others have kept the edge on 4 seats.
* BJP in Himachal Pradesh seems to be heading towards the majority. There BJP is leading in 38 seats, while Congress is ahead in 26 seats.
* In Gujarat, Congress is ahead in 88 and BJP 77 seats in the trend of total 169 seats. In Himachal, BJP is 29 and Congress is ahead in 13 seats.
* In Gujarat, out of the 165 seats, 86 seats, BJP and Congress are leading in 75 seats. Among the 37 seats in Himachal Pradesh, BJP is ahead in 23 and Congress is ahead in 12 seats.
* Gujarat Election Results Live Updates
BJP - 89
Congress - 88
Others - 2
* Himachal Pradesh 65/68-seats - BJP leading in 39 seats, Congress at 24.
* CM Vijay Rupani and BJP President Jitu Vaghani are following. At the same time, Nitin Patel is also following, he was moving forward in the initial trends. But now they are moving behind. Congress is ahead in 73 at BJP and 64 in 137 seats
* There is a trend of 124 seats in Gujarat elections. Congress is winning on BJP and 56 seats in 70 seats. Vijay Rupnoni is back. He is contesting from Rajkot West.
* BJP in 15 seats in Saurashtra and Congress is ahead in 10 seats. Congress and BJP on Central Gujarat are moving forward in 9-9 seats. In South Gujarat, Congress is ahead on 16 in BJP and 5.
* The initial trends appear in favor of the BJP. BJP has set an edge on 14 seats. The Congress is ahead in three seats. BJP is continuously making steady progress.
* Counting of votes begins for Himachal Pradesh & Gujarat assembly elections.
* Counting of votes for all the 182 assembly seats of the state to begin at 8 AM, Visuals from a counting center in Ahmedabad.
* Counting of votes in #HimachalPradesh and #Gujarat to take place today.
#GujaratElection2017 Counting of votes continues in the state, visuals from a counting center in Kheda pic.twitter.com/nN3Y23B3Ur

— ANI (@ANI) December 18, 2017