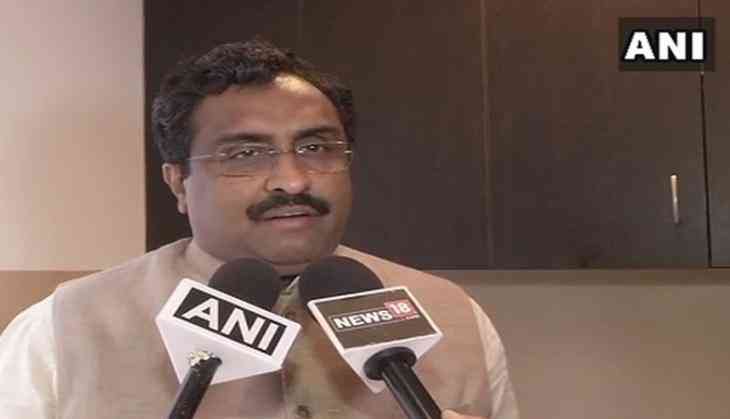 Bharatiya Janata Party (BJP) national general secretary Ram Madhav on 2 January credited Prime Minister's Narendra Modi's call-'Meghalaya for Change-Meghalaya for BJP', for the induction of four Meghalaya Congress MLAs in the party.
"In Meghalaya today, 4 MLAs from Congress n other parties will join BJP together with other elected members n hundreds of supporters. 'Meghalaya for Change - Meghalaya for BJP' is PM's call," reads Madhav's tweet.
On December 30 last year, in a major blow to the Mukul Sangma-led Congress government in Meghalaya, five of its MLAs, including former deputy chief minister Rowell Lyngdoh, resigned from the state Assembly to join the National People's Party (NPP), an ally of the BJP-led National Democratic Alliance (NDA).
Three more legislators have also resigned from the Assembly to join the NPP, which include Remington Pyngrope from United Democratic Party and Independents Stephanson Mukhim and Hopeful Bamon.
The Congress MLAs, who gave up their assembly seats, are Sniawbhalang Dhar, Comingone Ymbon, Prestone Tynsong, Rowell Lyngdoh and Ngaitlang Dhar of Congress, Remington Pyngrope from UDP and Independents Stephanson Mukhim and Hopeful Bamon.
The development comes ahead of assembly elections, scheduled to be held in February.
The Congress now has been left with 24 MLAs in the 60-member Meghalaya Assembly.
-ANI