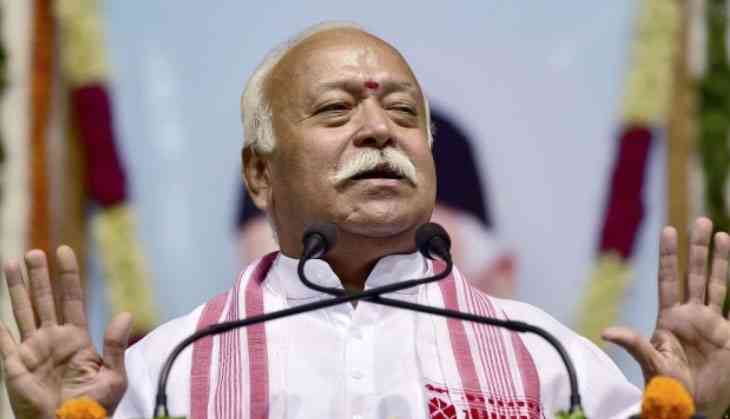 Days after the landslide victory of Bharatiya Janata Party in Lok Sabha election, Rashtriya Swayamsevak Sangh (RSS) chief Mohan Bhagwat in a cryptic message has said that Ram temple work will be done surely. Bhagwat was on four days visit to Rajasthan's Udaipur, where he addressed an event and made a statement on Sunday.
"Ram ka kaam karna hain aur wo hokar rahega. Sabko mil kar karna hai Ram ka kaam. Ram humare andar rehte hai. Khud ka kaam khud karna padta hai. Sop dete hai kisi ko fir bhi nigrani rakhni padti hai. (We have to do Ram's work and we will get it done. This is our work. Ram lives in us. So this our work and we will do it ourselves. Even if it is outsourced to someone else, we need to keep an eye)," he said.
However, what Bhagwant meant by his remark is not clear as he wanted to send message to the Bharatiya Janata Party (BJP) hinting at the campaign for the construction of Ram temple in Ayodhya.
Ram Temple-Babri Masjid disputed land in Ayodhya is one of the controversial and hot topics for three decades and has been dominating the politics of the country. The case on Ayodhya Ram temple is currently pending by the Supreme Court.
The BJP in 2014 to 2019 manifesto 'Sankalp Patra,' promised to explore all necessary measures for the construction of the Ram Temple in Ayodhya.
"We will explore all possibilities within the framework of the Constitution and all necessary ways to facilitate the expeditious construction of the Ram Temple in Ayodhya," he said.
Also read: Gurugram: Youth thrashed by 4 men, forced to remove skull cap