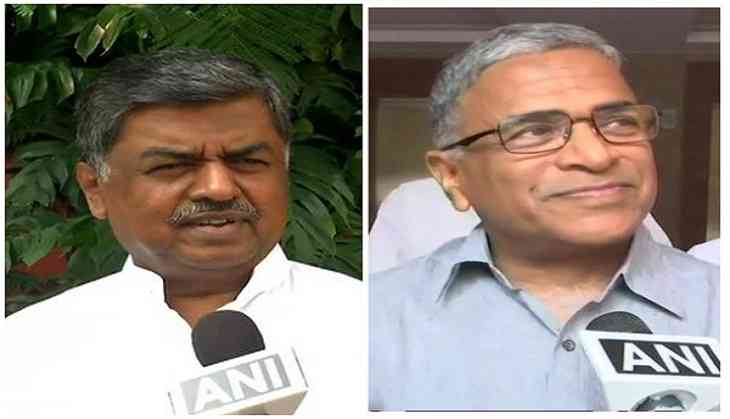 Candidates for the post of Rajya Sabha Deputy Chairman on Thursday voiced confidence of winning the same and claimed that their respective parties have the number to win majority in the House.
Speaking to ANI, Rajya Sabha Deputy Chairman candidate from the Congress, BK Hariprasad said that the opposition is united.
"We are very confident that we have the required numbers, opposition is united," Hariprasad, who is a three-time parliamentarian of the Congress party, said.
Meanwhile, the candidate from the National Democratic Alliance (NDA), Harivansh Narayan Singh, said that the election result is a foregone conclusion.
"We are confident of our win and election result is a foregone conclusion," Singh said of the elections, which will be held today--the second last day of the monsoon session of Parliament.
Meanwhile, the Bharatiya Janata Party (BJP) has issued a three-line whip to its Rajya Sabha members of Parliament (MPs) to be present in the house today for the voting.
The name of Nationalist Congress Party's (NCP) leader Vandana Chavan was flagged as opposition's consensus candidate for the post.
The post of the deputy chairman has been lying vacant since June 2018 after the retirement of Congress leader PJ Kurien. At the farewell of Kurien, Rajya Sabha Chairman and Vice President M. Venkaiah Naidu had urged the ruling and opposition parties to find a suitable replacement for the post.
(ANI)