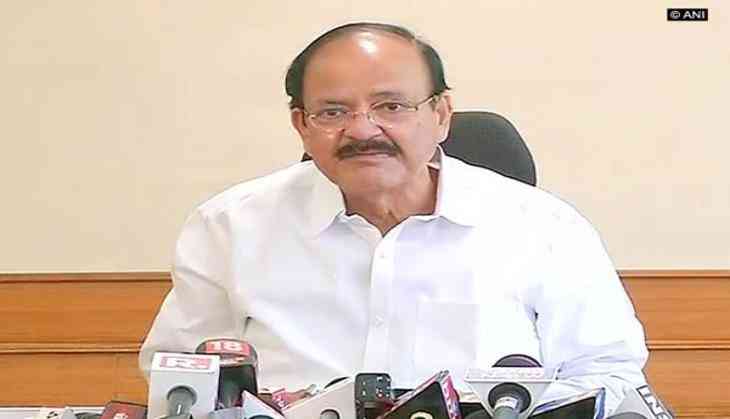 Rajya Sabha chairman M Venkaiah Naidu has sent a privilege notice to Lok Sabha speaker Sumitra Mahajan against Congress president Rahul Gandhi.
As per sources, the notice was sent to the speaker as Rahul is a member of the Lower House and Mahajan could deal with the issue.
The notice was sent over Rahul's tweet where he twisted the name of finance minister Arun Jaitley as 'Jaitlie'
"Dear Mr Jaitlie - thank you for reminding India that our PM never means what he says or says what he means," Rahul had said, in a tweet, while putting up a video of Prime Minister Narendra Modi's speech and Jaitley's remarks made in the Rajya Sabha.
The sources further said that the matter was likely to be referred to the privilege committee.
-ANI