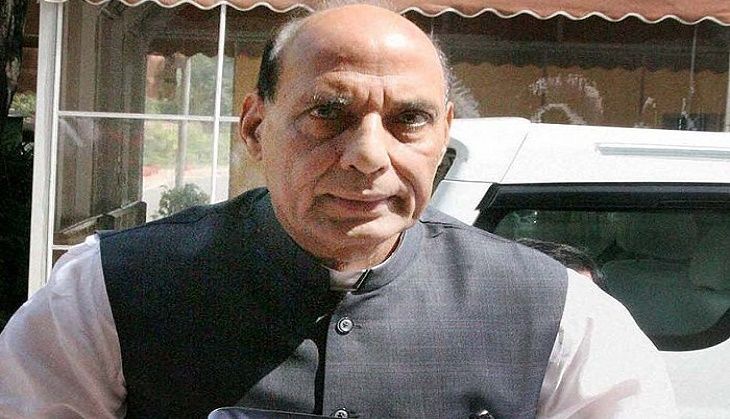 Following the highly tense situation in Kashmir post the death of Hizbul Mujahideen commander Burhan Wani, Union Home Minister Rajnath Singh today chaired a high-level meeting to review the law and order situation in Jammu and Kashmir.
The meeting comes in the wake of the soaring violence in the valley as the death toll in the clashes between security forces and protestors has reached 15, as three more civilians succumbed to injuries.
Earlier, eight civilians were killed in the clashes in south Kashmir, a day after Burhan Wani and his two associates were killed in an encounter in Anantnag.
One among the deceased drowned in the local area while fleeing. More than a hundred protesters have also been injured in the clashes across Kashmir.
A local hospital (SMHS) in Srinagar received around 70 injured civilians, most of them with bullet injuries.
State Intelligence chief S M Sahai told that three police personnel were missing while 96 security force personnel were seriously injured.
Sahai said the focus was to prevent the loss of young lives. He said the situation was particularly bad in south Kashmir and appealed for maintaining peace.
The Centre has reportedly rushed 12 companies of CRPF to Kashmir to assist the local administration in maintaining law and order situation in the area.
Home Minister Rajnath Singh has said the Centre is working with the State government to bring normalcy in the valley. In a tweet, Singh appealed to the people to remain calm and maintain peace.
The mobile internet and train services are suspended in the valley and the Amarnath Yatra remains temporarily suspended and around ten thousand pilgrims are reportedly stranded at Jammu.
CBSE has postponed the UGC-NET exam scheduled for today in Srinagar. The new date of examination will be announced later.
-ANI