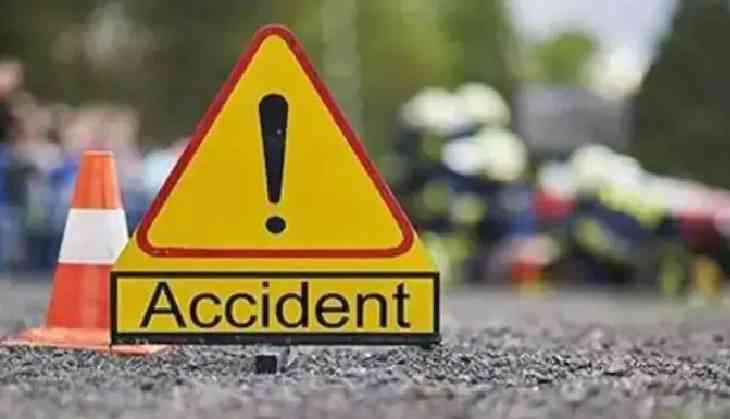 Mishap took place near 5 PGM village
In a tragic incident, a tractor tyre burst claimed two lives in Sri Ganganagar district's Anupgarh on November 30. The deceased were identified as Rampratap (40), the owner of the tractor, and Ramkumar (45), Rampratap's friend and farm neighbour.
The incident took place near 5 PGM village while both individuals were on their way, on their tractor-trolley, to the 5 PGM village paddy market to sell mustard seeds.
Rampratap's tractor-trolley overturned near the paddy market due to a sudden tire burst. Both persons got buried under the tractor. Locals rushed to rescue the farmers beneath the tractor-trolley.
Rampratap died on the spot, and Ramkumar died while being taken to the hospital. Residents identified both farmers and informed their family members and the police. Police rushed to the spot and took the bodies into custody.
The bodies of both the deceased were handed over to their families after the postmortem.
Also Read: Karnataka: Doctors remove 187 coins from man's stomach